Adventure Chest Inc., have announced Mine Chest, a subscription based box of Minecraft goodies that they will send right to your door once a month. The Mine Chest service will cost $29.99 per month, plus $7.00 shipping and tax.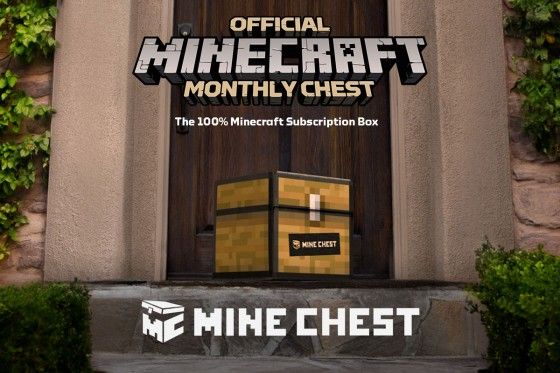 Mine Chest has some clear similarities to the popular Loot Crate service, but Mine Chest contains nothing but Minecraft related items. Every box will contain an exclusive Minecraft T-shirt, and beneath the shirt will be more Minecraft related goodies, such as toys, collectibles, and do-it yourself crafting recipes to make Minecraft related stuff. Additionally, every month the Mine Chest will contain exclusive items that are released to Mine Chest subscribers before being released anywhere else, and the items will never repeat. The service begins in May with a limited Mine Chest Beta; players must sign up for the service before the end of February to receive the Beta Mine Chest.
Players who wish to know more or sign up for the service can visit the official Mine Chest website. The service is currently only available in the United States; no indication of if and/or when other regions may be able to subscribe has yet been made available.
Our Thoughts:
Ok; if you're a Minecraft fan, and you live in the US, this is straight up cool. If you're a Minecraft fan and you live outside the US, this is jealousy inducing! I hope they work up a way to include those of us over here in rainy ol' Europe; this is a really cool idea, and frankly, I want one!
Source: Mine Chest Official Website