Mojang, developer of the immensely popular game Minecraft, just announced that a new director has signed on for the upcoming Minecraft Movie. Rob McElhenney, best known for co-creating and co-starring in the series It's Always Sunny In Philadelphia, had been running around MINECON in London a couple of weeks ago, yet no one actually knew what he was doing there specifically until today.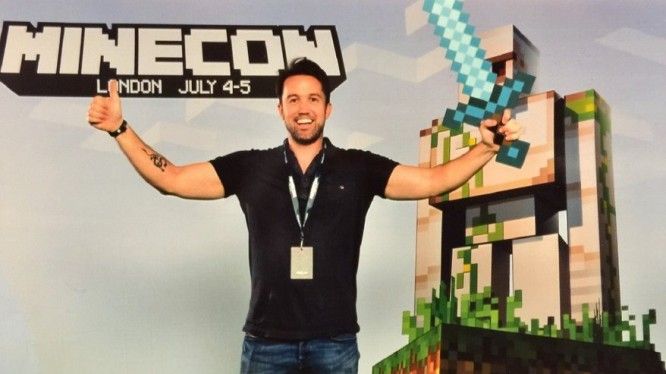 The Minecraft movie was initially announced in early 2014, but talk about it was silenced for the most part when then-director Shawn Levy dropped out of the project over creative differences. Levy had said in an interview with the Wall Street Journal that his idea for the film "had a bit of a Goonies flair", but couldn't talk about it in depth.
Levy pointed out that the most obvious challenge facing a Minecraft film is the fact that the game lacks much of a narrative. Minecraft is known for doing whatever you wish to do without much of a storyline to go with it. It's all about building your own world, which everyone explores and experiences differently, making it difficult to create a storyline for the franchise that can entertain audiences for more than an hour. But after the blockbuster hit The LEGO Movie, many have high hopes for a Minecraft movie. So now it's up to McElhenney to meet the audience's expectations and make a movie that captures what Minecraft is all about.
Source: Mojang Official Website
Related:
Minecraft
,
Mojang
,
Movie
,
News