Owners of an Oculus Rift and Minecraft Windows 10 version can now combine the two, as Minecraft VR Edition is now available.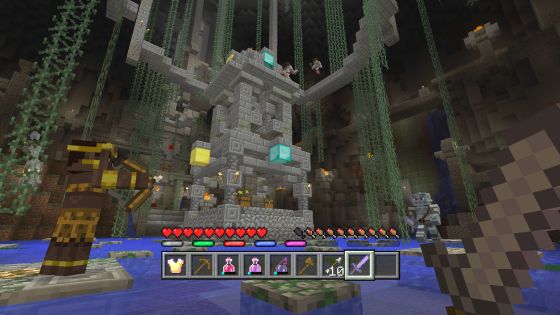 The free update will be issued to everyone already playing Minecraft: Windows 10 Edition Beta, allowing players of the sandbox to fully immerse themselves in Minecraft. The VR edition will offer support for keyboard and mouse along with various control options with an Xbox One controller. The update will also apply MSAA options to clean up the visuals of the game as well as new options to render objects farther.
The update is available now, and a video outlining the development process for Minecraft VR can be seen below.
Our Thoughts
Minecraft is already pretty immersive to fans, so engaging VR support only makes sense for those who want to create their own world of play to escape in to for a time. Minecraft is one of those titles that seems made for VR, and illustrates how the game seems almost "future-proof" and adaptable to new gaming technology.
Your Thoughts
What do you think about the VR update for Minecraft? Do you think it would improve your gameplay experience, or would it be too distracting? Tell us your thoughts in the comments.
Source: Xbox Wire
Articles Related to Minecraft
Mojang Announces Minecraft Battle Mode
Minecraft Used to Teach Chemistry
Minecraft Subscription Box Mine Chest Announced
Related:
Minecraft
,
News
,
Oculus Rift
,
VR