It's all of the challenge of a zombie survival sandbox rendered down into an itty-bitty widdle pixelated form! It's the Mini DayZ release, a new mobile title that has released for iOS and Android mobile devices.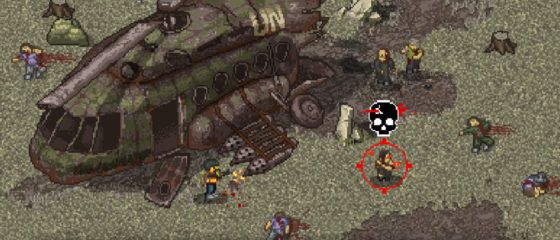 Mini DayZ started life as a browser-based title fan creation which has been picked up by Bohemia Interactive and released to the mobile game-playing public. Mini DayZ offers all of the hardcore, permadeath survival of the game's PC cousin, with similar gameplay and survival requirements included, though multiplayer features are currently not available.
The mobile version introduces some upgrades from the browser version as well, including an upgraded single-player mode, a randomly generated world, and touch controls that have gone through a variety of refinements as a result of feedback during the game's earlier soft launch in select countries.
Mini DayZ is available now for free on both the Google Play and Apple Store. The game will be a full release with no in-app purchases required. More information can be found on the game's official site, and you can watch Mini DayZ in action in the video below.
Our Thoughts
Condensing a game like DayZ into a pixel-art mobile title certainly sounds interesting enough on paper. We're curious to see just how well this sort of title plays on touch controls as well as interested in learning how many people would like to see a game like this on their mobile devices. Ideally, there will be some form of multiplayer update included later as well.
Source: press release
Articles Related to DayZ
ARK Survival Evolved Officially Confirms a Launch Date
Building Survival Gameplay as an MMO Social System
Killing Floor 2 Review
Related:
Mini DayZ
,
mobile gaming
,
News
,
Release
,
Survival Sandbox