We were first turned to the idea of the MMO Book Club and delighted by the group's idea to bring a bundle of players to a new MMO every three months. It looks like things are ramping up, as there will now be a second MMO Book Club cycle to give members some more options.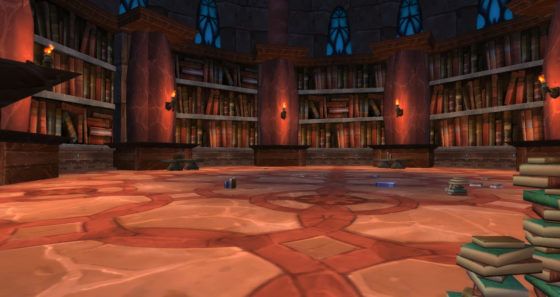 So why have an alternate cycle instead of focusing on one title? According to the post, the intention is to give members who are not particularly enthralled with the group's first choice, Lord of the Rings Online, a different game to experience while still letting those who enjoy LotRO have their fun for the full three months. "Had we put it to a vote, ending Cycle 1 early would have almost definitely won, and that may have alienated some of our most dedicated and involved community members," explains the post.
Games up for consideration in the new MMO Book Club cycle include free-to-play titles once more such as WildStar, Neverwinter, The Secret World, and RIFT. There are a couple of notable buy-to-play or monetized titles in the list as well; namely World of Warcraft and The Elder Scrolls Online.
Discord voting for Cycle 2's title will end on Saturday, June 10th, with play of the decided game set to run the following Sunday, June 11th. Once more, Cycle 2 will run for three months while Cycle 1 wraps up LotRO on July 31st.
Our Thoughts
Once more, the MMO Book Club shows off a level of simple brilliance in its planning. Offering up alternating schedules is a great way to ensure more members have a good time while not disrupting those who have fun with the club's first choice. This new schedule could also make way for more members to comfortably join the club. Whatever game is selected, we hope members have a great time!
Source: Reddit via MMORPG.com
Articles Related to This Story
MMO Book Club Brings a Traveling Guild to New MMOs
F2P Kingdom: Star Trek Online is Just Fine
Should You Play SWTOR?
Related:
Community
,
MMO
,
MMO Book Club
,
MMORPG
,
News
,
Reddit