There's a new social platform coming together that's engineered specifically for MMO players and gamers of all stripes. It's called MMOCircles and today the new site has launched its beta version for those who might be interested in coming together outside of traditional social media.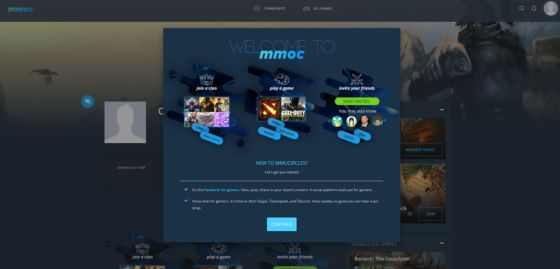 Describing itself as "the Facebook for gamers", MMOCircles boasts 500 active users already and a long list of games that it supports. The site will introduce the ability to join and form Clans, though the function is currently not available as of this writing.
The site does have a list of many MMOs and MMORPGs, from Star Stable to The Elder Scrolls Online, all of which directly lead to the game's appropriate registration page, along with a personal wall where users can post their thoughts, photos, or personal articles and blogs.
More features are planned to be added, though what those features could be was not a part of the announcement. In the meantime, you can take a look at just what the site does have to offer by heading there yourself.
Our Thoughts
Where MMOCircles might fit into the world of social media is not terribly clear, and my own personal experience browsing the site for this story has shown a platform that still has a lot of time before it offers anything worthwhile to MMO fans. Still, MMOCircles could manage to become something interesting if it manages to integrate the right games and builds a userbase. Is this site something you'd consider utilizing?
Source: press release
Related:
Community
,
MMO
,
MMORPG
,
News
,
Social Media