We're putting all our E3 news in one easy to get to location just for you. Check back at the end of every day to see what has been added.
Wednesday June 11th: Day 2
Alienware Announces New Console
Skyforge, Armored Warfare, and World of Speed Trailers
Mobile Strategy Game Heroes of Gaia Announced By Snail Games
New Black Gold Online Trailers Released
New Elite: Dangerous Trailer Released
Most Interesting MMOs of Day 2
Nosgoth
Diablo III Ultimate Evil Edition
Tuesday June 10th: Day 1
Indie Retro Shooter Gunscape Announced
E3 Likely to Move in 2016
Nintendo Announces Online Multiplayer Splatoon
New FFXIV: A Realm Reborn Trailer Released
FFXIV Live Producer Letter Announces New Class and Job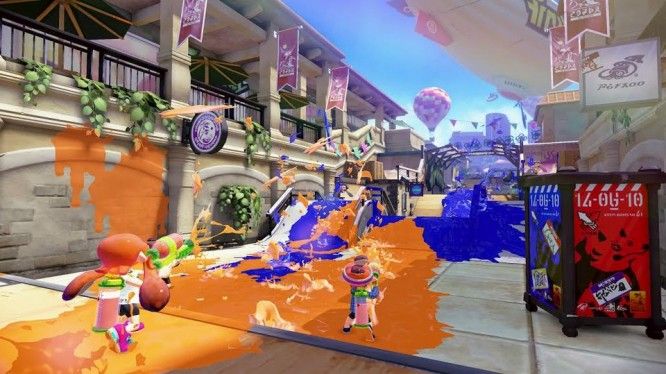 Monday June 9th: Day 0
Today was the day of the major press conferences. See the biggest MMO related announces from each one plus some awesome new trailers.
The Elder Scrolls Online Releases new trailer
The EA Press Conference
The Ubisoft Press Conference
A New H1Z1 Trailer
Xbox Press Conference
Playstation Press Conference
Friday June 6th
EA Reveals E3 Lineup
Here we are, the last work day before E3 and EA has revealed everything they have in store for us. Dawngate developers Waystone Games will be revealing a new project and we will get a look at Titanfall's June update. On the non-MMO side of things they'll be showing off The Sims 4, NHL 15, FIFA 15, and Battlefield Hardline.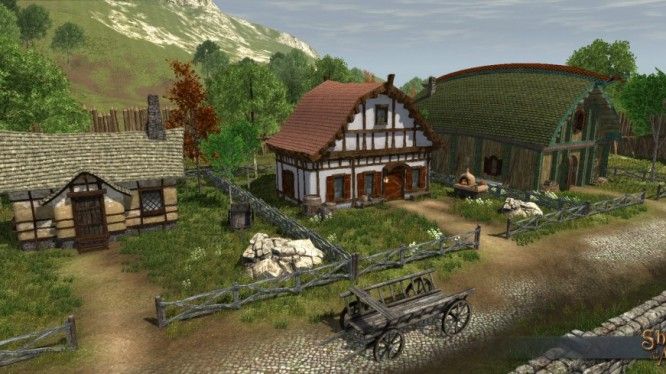 Shroud of the Avatar to be at E3
Richard Garrott has said that Shroud of the Avatar will be at E3 this year. Perhaps most exciting of all there will also be a demo for people to try out.
Thursday June 5th:
The Division E3 Teaser Trailer
Creepy Christmas Carols are now officially a thing thanks to this chilling new E3 teaser for The Division.
Nintendo President Satoru Iwata Will Not Attend E3
Due to health concerns from his doctor Nintendo President Satoru Iwata will not be attending E3 this year. His doctors have advised him not to travel overseas anytime soon. The good news is that he will be able to continue business as usual back home in Japan.
World of Warships Releases E3 Trailer
Ahead of showing off World of Warships at E3 next week Wargaming has released an awesome cinematic trailer.
Perfect World Showcasing Swordsman Online and More
It looks like it is going to be a big convention for Perfect World this year. They'll have their upcoming MMORPG Swordsman Online there, but also Forsaken World and Heroes of Three Kingdoms.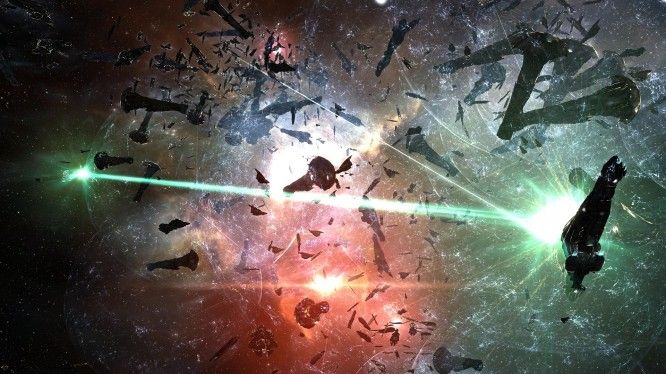 Wednesday June 4th:
CCP Hosting Official E3 Player Gathering
CCP will be attending E3 this year and have put together a player gathering. The event will take place at Pig N' Whistle  (6714 Hollywood Blvd, LA, CA). Space will be limited so while you can RSVP that doesn't mean you will get in. They suggest you arrive early. It begins at 8:30 PM on Thursday June 12th. This is a chance to meet fellow EVE players and the developers.
Snail Games Announces E3 Lineup
Snail Games plans to have a diverse lineup at E3 this year with Free to Play titles and mobile alike. Black Gold Online which will enter open beta June 20th, and the recently released expansion to Age of Wushu, Tempest of Strife will be the highlights but they will also be showing off their first mobile games; Heroes of Gaia, Puzzle Heroes Saga, and Taichi Panda.
Crytek Announces New IP, HUNT
Crytek will be showing off their recently announced third person, multiplayer shooter HUNT: Horrors of the Gilded Age at E3. It is set in the late 1800s and depicts a world where myths and folklore are real. It will be entering closed beta later this year but anyone interested can sign up now for a chance to get in.
Innogames to Demo Rising Generals at E3
InnoGames will have their cross platform strategy game Rising Generals available to demo during E3. The beta is scheduled for this summer and players can pre-register for it now.
Tuesday June 3rd:
Twitch Announces Live Stream Schedule for E3
Monday May 12th:
Supposed Leaks of Microsoft, Sony, and Nintendo E3 Lineups Released