When will Moira and Blizzardworld be playable? It's the question on many minds after Blizzcon 2017's reveals for Overwatch. Turns out that fans won't have to wait very long for some PTR time at least if early word holds any truth.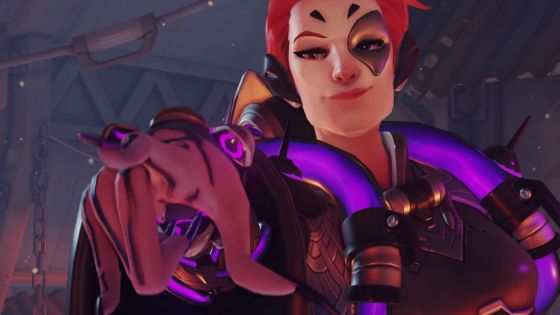 An interview with Jeff Kaplan on VentureBeat offered early word that the Blizzardworld map could arrive to Overwatch sometime this week. "The amount of love that the team poured into this — every little detail… I can't wait for it to go up on the PTR next week," reads the Nov. 3rd interview.
In a response to an Overwatch subreddit post referencing the interview, lead software engineer Bill Warnecke expressed his hope to also have Moira arrive to PTR this week, though he was a little less specific. "We can't wait to get a build with Moira on to the PTR. We'll do our best to make it happen as quickly as possible this week," reads the response.
UPDATE – NOV 6 7:34PM EDT: Turns out "this week" is "today" for Moira at least as the new PTR build now has made Moira playable. There currently is not update at the moment on when the Blizzardworld map will arrive to PTR, but it likely can't be too far off.
Our Thoughts
Obviously, there are a lot of Overwatch fans who are looking forward to trying out the new Blizzardworld map as well as to see if Moira truly is "OP AF" as Kaplan had stated in the Blizzcon opening ceremony. Should either piece of content arrive to PTR, we'll be sure to report on it ASAP.
Source: Overwatch subreddit
Articles Related to Overwatch
Blizzcon 2017: Overwatch Unveils a New Map and Support Hero
Overwatch PTR Buffs Ana and Nerfs Mercy (Again)
Overwatch's Hanzo and Genji Get the Nendoroid Treatment
Related:
FPS
,
New Hero
,
New Map
,
News
,
Overwatch
,
PTR
,
Update