Minecraft has had its MineCon Earth event wrapped up for another year, but this year's event has provided something notably different for the popular boxy sandbox title. A Minecraft: Dungeons announcement was made, unveiling a new standalone co-op game that pretty much sounds like what you'd expect from its title.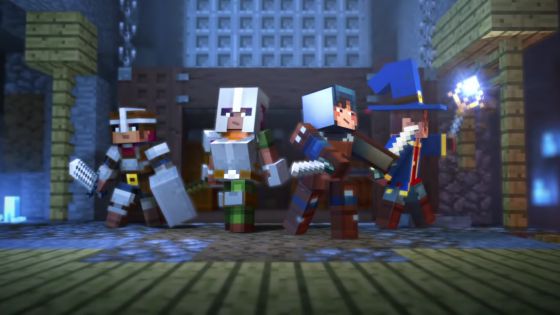 Minecraft: Dungeons will let up to four players band together to experience dungeon crawling gameplay in the Minecraft universe. Fans can expect to see all new mobs and bosses in various biomes like canyons, swamps and mines, and can look for new loot to take on greater challenges in classic dungeon delving fashion.
The game is a totally new standalone title being developed by a team in Stockholm, Sweden. The announcement calls Minecraft: Dungeons the team's "passion project", which looks to have been in development for a pretty long while.
Of course, MineCon wasn't just about the new game. The event also announced the new Village and Pillage update; increase customization options for add-ons; and Inspiration Island, a free content update due later this year that looks to help players get acclimated to creating things in Minecraft. All of the event's reveals are compiled here.
As for Minecraft: Dungeons, that will make its way to PC at some point in 2019. A trailer is below.
Our Thoughts
A Minecraft dungeon crawler? Kind of surprised that sort of game didn't exist already! We're certainly interested to see just what makes this particular slice of digital dungeon delving stand out from others, but consider us curious in the meantime.
Source: official site
Related:
Co-op
,
Minecraft
,
Minecraft: Dungeons
,
Multiplayer
,
News