Mojang has announced that Minecraft will be getting a spin off title dubbed Minecraft: Story Mode. The new title set in the Minecraft universe will be developed by Telltale games and will provide episodic story based content in the beloved voxel franchise. No exact release date is known, but we will be sure to update you with any information as we receive it. For more details on Minecraft: Story Mode, please see the corresponding blog post on Mojang's official website.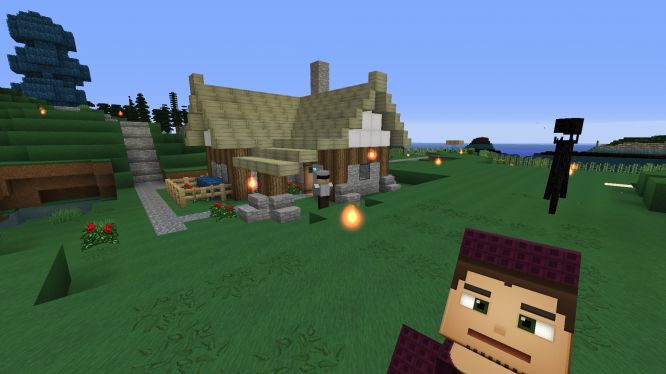 Minecraft: Story mode will be a narrative-driven video game created by Telltale Games.
Mojang is collaborating with Telltale and members of the community to make Minecraft: Story Mode as Minecrafty as possible.
The first episode will be released some time in 2015, and will be available on Xbox consoles, PlayStation consoles, PC, Mac, iOS, and Android-based devices.
Minecraft: Story Mode will be released episodically, just like The Wolf Among Us, The Walking Dead, or the recent Tales from the Borderlands, which is another developer-collaboration series between Telltale Games and Gearbox Software.
We're not intending on creating an "official" story for Steve, or explaining the world of Minecraft in detail. It will be a cool game.
Related:
Minecraft
,
News
,
Update
,
Voxel