It would appear that the initial weekend surge of Monster Hunter World sales wasn't a flash in the pan. According to a new announcement from Capcom, Monster Hunter World has broken new ground for the publisher as the best-selling title in the company's recent history.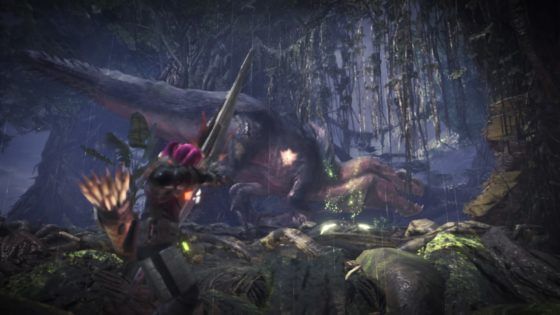 The latest announcement from Capcom states that Monster Hunter World has shipped over 7.5 million units worldwide. The figure includes both physical copies of the game and digital downloads on both PS4 and Xbox One, marking Monster Hunter World as the greatest selling product in Capcom's history. The game's playerbase is also holding strong with approximately 7 million players worldwide.
The news is part of a regular trend for the Monster Hunter series, which first made its debut back in 2004 and immediately garnered a dedicated fanbase. Games in the Monster Hunter franchise have since gone on to rake in over 48 million units sold around the globe as of today.
As for the game itself, players can now check out a new event calendar that offers timelines, dates, and details of several limited-time event quests and challenge quests. The calendar of events appears to be running on a monthly basis and can be found in PDF format on the official site.
Our Thoughts
Yep, it's definitely a hit and for good reason; Monster Hunter World is easily one of the most addictive and engaging RPGs out there with a terrific sense of community and some solid multiplayer for hunters to enjoy. Congrats to Capcom and the devs of the game!
Sources: press release, official site
Articles Related to Monster Hunter World
Monster Hunter World Review (PS4)
Monster Hunter World PS4 Pro Bundle Releases Worldwide
Monster Hunter World Producer: PC Delayed to "Get it Right"
Related:
Monster Hunter World
,
Multiplayer
,
News
,
Sales