We're not even near the official launch of Monster Hunter World and we're already talking Monster Hunter World DLC. In this case, though, it's good news: the game's producer has gone on record as stating that there will be free monsters to hunt post-launch.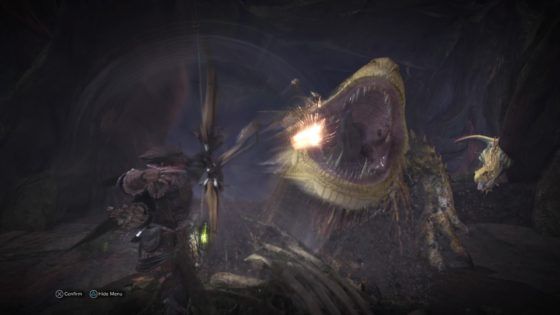 Producer Ryozo Tsujimoto has told Famitsu in an interview at PlayStation Experience that fans can look forward to new monsters "in hopes that users play for a long time". How many new monsters and just when players can look forward to the DLC was not part of the information, but Tsujimoto has asked players to look forward to more updates.
In more immediate Monster Hunter World news, the game continues its single-player and multiplayer beta for PlayStation Plus subscribers. The test will run until 4:59pm UTC / 11:59 am EST on Monday, December 12th, while the full game will release on PS4 and Xbox One Friday, January 26th. Details for the PC version of the game are yet to be unveiled.
The game has also released a trailer focusing on the game's primary story as well as revealing a unique Mega Man outfit for your character's Felyne companion. That trailer can be seen below.
Our Thoughts
Free DLC is always going to be welcome, especially if it's DLC that will extend the literal point of a game where you're hunting giant monsters. We're still not totally sure on the Mega Man outfit for the Felyne, though…but hey, we're sure some fans out there will end up liking it.
Sources: Gematsu via Gamespot, YouTube
Articles Related to Monster Hunter World
Games Like Monster Hunter
The Sharpen Your Skills Update Arrives to Dauntless
The MMO Alpha and Beta List: November 17, 2017
Related:
DLC
,
Monster Hunter World
,
News
,
Online Multiplayer