We definitely enjoy limited-time events in MMOs where you get double XP, but the MU Online Speed Event Server is taking it to a whole new level. Registration is now open for Season 2 of the special server's opening, which will grant players a whopping 20,000% EXP bonus.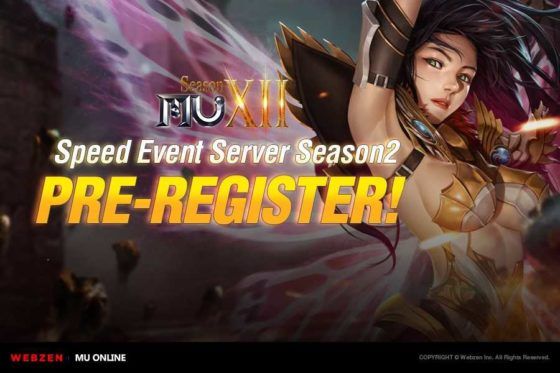 Players who want to dive into the high-speed leveling antics can pre-register now before the start of the second season of the Speed Event. For doing so, players will receive a set of temporary wings and a temporary Divine Archangel Weapon. The server itself will also be offering powerful new items to players such as a new Bloodangel Mastery armor set.
Once players have had their fun eating up the mass amounts of XP, they can transfer their characters to one of the game's normal servers for free. Doing so will remove all items earned from the Speed Event server, but there will be rewards specific to your character's level awaiting you once the transfer is done.
The Speed Event Server will hit the gas on Tuesday, July 11th. More information can be found on MU Online's website.
Our Thoughts
20,000% XP earnings? That's pretty insane. We can't help but think how awesome this sort of idea would be for leveling alts in several other MMOs and MMORPGs. We certainly hope those who pre-register for this unique event have a great time once the server opens up.
Source: press release
Articles Related to MU Online
MU Legend Korean Launch Begins
Lineage 2: Revolution Set for Global Launch
New Trailer Teases Lineage Eternal Characters
Related:
Event (In Game)
,
MMORPG
,
MU Online
,
News