MU Online Season 12 is on the way very soon. Or, more specifically, the second part of Season 12, which will introduce a variety of late-game enhancements as well as the new Eldorado server where players can earn a bunch of unique items.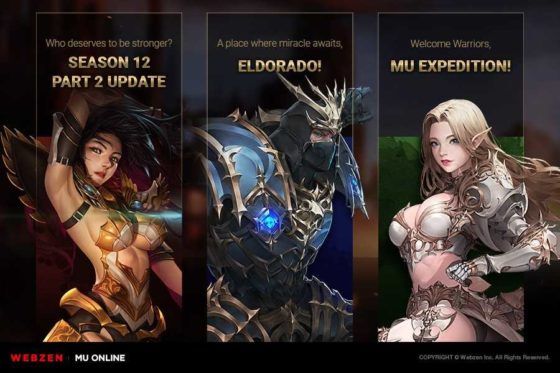 For players of MU Online itself, part 2 of Season 12 will add 4th Class Quests, a 4th Class Skill enhancement tree, renewal of the Master Skill tree, a new Deep Dungeon map, and a Guide Quest system.
The Eldorado server will also go live with the update, introducing players to a unique event specific to the server itself. The Eldorado Box of Miracle event will challenge players to earn ranking points from Coin of Miracle or Box of Miracle items and climb a leaderboard. Rewards for the event include a +0 Divine Archangel Weapon, +0 Wings of Conqueror, Ruud and more.
The Eldorado server, Box of Miracle event and Season 12 part 2 will go live on Tuesday, December 5th. The event itself will run from then until the game's next maintenance on Tuesday, January 2nd. Further details are expected to arrive for the updates on the MU Online website.
Our Thoughts
Opening up an entire server specifically for an in-game event seems a bit counter-productive, but we're not really going to argue the point. Particularly if players of MU Online enjoy what the Eldorado server has to offer. Regardless of what comes in this update, we hope players have a good time and get the rewards they're seeking.
Source: press release
Articles Related to MU Online
MU Online game page
MU Legend Open Beta Preview
En Masse Announces Western Release of Online ARPG Closers
Related:
ARPG
,
MMO
,
MU Online
,
News
,
Update