Webzen updated its mobile MMORPG MU Origin with various new features as well as a new class, giving players something new to explore. The MU Origin Magic Knight is the fourth class to be added to the game and is a specialist of both Sword and Magic, as its name indicates. Its skills are based on the Dark Wizard and the Dark Knight and players can specialize in either combat arts or powerful magic to enhance their character.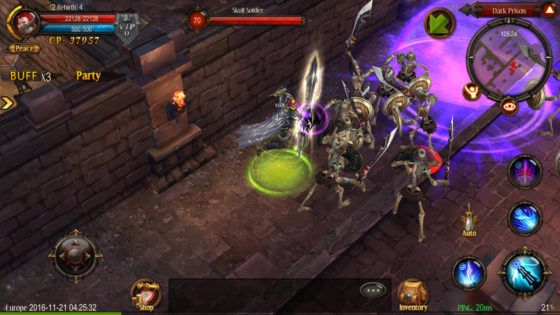 The Magic Knight is not the only novelty in MU Origin with today's update. The Pet Synergy System allows a Warrior to draw strength from multiple pets at once, with rare combinations granting new buffs such as Double Damage Chance and major boons to current stats. Pets now have the ability to provide Special Buffs based on the pet's total level. Aside from Pet Synergy and Special Buffs, Warriors can now upgrade their Wings with special feathers.
The Achievement Rune and Fame Trophy Systems are another new addition that allow  players to enhance their character's stats with Achievements from PvE and Fame from PvP content. Due to the addition of these new Systems, a new statue will be available in town, displaying the designated winner of the Loren Castle Siege.
New areas that are now available with the update include the Swamp of Peace and a new Story Dungeon called Devil's Hatchery, meant for higher level players. You can watch the official trailer for the MU Origin Makgic Knight update below:
Our Thoughts:
Although it initially sounds like a mashup of abilities from two independent classes, the Magic Knight might be worth a shot in the attempt to find a bit of balance between physical combat and magic. We hope it plays well for those already jumping in to try out the new update and might give it a shot later ourselves.
Your Thoughts:
Are you playing MU Origin? Will you try its new class, the Magic Knight? Let us know in the comments below!
Source: press release
Related:
MU: Origin
,
News
,
WEBZEN