The Museum of Art and Digital Entertainment (otherwise known as the MADE) has started its second Kickstarter campaign in the hopes of raising the funds to move the unique, dedicated, non-profit video game museum to a larger location.
Some of you might not know this, but the MADE was one of the original Kickstarter success stories. It originally raised $20,000 on the site in 2011, which was a massive amount back then. The funds from this campaign were used to open America's first dedicated, all-playable, open to the public video game museum. That was 4 years ago though, and now the MADE has outgrown its current location and is seeking to move into a space double its current size. It will still remain in Oakland though, so there's no need to worry about that. The museum is aiming to raise $50,000, which will fund the renovation and move in for a new location.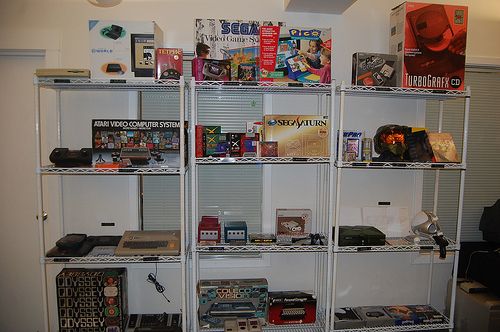 Alex Handy, founder and director of the Museum of Art and Digital Entertainment, said the following about expanding: "We've done a lot of great work here, behind City hall in Oakland, but it's time to expand in every way. Our tournaments are standing room only and our collection grows every single weekend through new donations. We're excited about the prospect of showing everything off in a better suited location."
The MADE aims to preserve the history of video games through playable exhibits and free programming classes. As Henry Lowood, Curator for History of Science & Technology Collections at Standford University Libraries, said: It is important to preserve the history of the digital gaming, otherwise we'll be unable to provide a complete cultural history of our times. In its history of 4 years, the museum has trained over 400 students in skills ranging from Scratch, C and Android development, to Photoshop, Unity, Presonus and ProTools in its 4 year history.
What do you think of this volunteer-only museum trying to preserve the history of gaming? Will you be contributing to its expansion by funding the project on Kickstarter?
Source: The MADE Kickstarter Page
Related:
Games
,
History
,
Kickstarter
,
News