Wildly successful eSports team MVP Black may quit playing Heroes of the Storm, according to an interview with MVP Black coach Gwang Bok Kim. During an interview with Korean eSports journalism site DailyEsports, Kim said that his team is unhappy with multiple aspects of the game and the game's environment.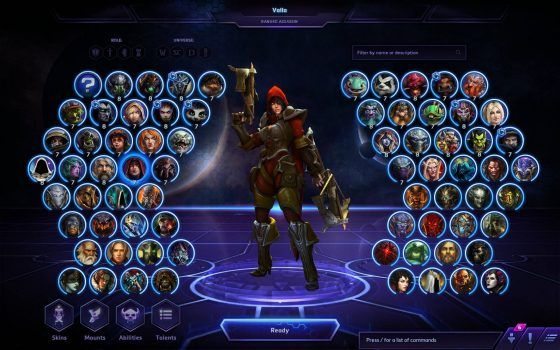 Kim cited a number of concerns, the first being that the characters in Heroes of the Storm are simply less appealing and flashy than in some comparable games; "In case of Dota 2 the characters' skill are all flashy and exciting, but in Heroes you can't help but feel the skills have been toned down over time." He also said that "Everyone agrees the rate of hero release is too slow," perhaps indicating that the players found the game to be growing stale.
He also cited a concern which has been a consistent problem for Heroes of the Storm; the limited number of tournaments outside those sanctioned by Blizzard. "…there are no tournaments outside of the Blizzard sponsored ones. I don't know whether MVP Black's players will continue playing Heroes after this year." The lack of non-Blizzard tournaments is due to the fact that Blizzard's prize pools are so large – $500,000 for most of the major ones – that players consider anything with a smaller payout to be something of a waste of time. This has discouraged a number of would-be third party promoters and organizers. The lack of more regular tournaments has also made advertisers look elsewhere, further restricting growth of the game and a tournament scene outside Blizzard's official structure.
Our Thoughts:
The world of MOBAs in eSports is a very competitive one right now, with lots of games and teams and organizations going in different directions. When the dust settles, there will be casualties; we have a hard time believing a game as popular as Heroes of the Storm might be one of them, but when top rated teams like MVO Black start abandoning ship, it's a good hint that you might want to consider changes.
Source: MCVUK.com News Article
Other Recent Articles Related to Heroes of the Storm
Celebrate the Heroes of the Storm Anniversary with 50% XP
Exploring Heroes of the Storm with Dustin Browder
Chromie and Medivh are Coming to Heroes of the Storm
A Look At Ranked Changes Coming to Heroes of the Storm
Related:
Blizzard Entertainment
,
eSports
,
Heroes of the Storm
,
News