ASTA goes live today, May 24, 2016, marking the completion of the game's open beta phase and marking the official commercial release of the game. ASTA, more formally known as ASTA – The War of Tears and Winds, is an Asian fantasy MMO and the latest new MMORPG from renowned game developer Webzen. Additionally, Webzen has announced that the first expansion for ASTA, titled Myth I: Wrath of the Berserkers, will be released only one week from now, on May 31.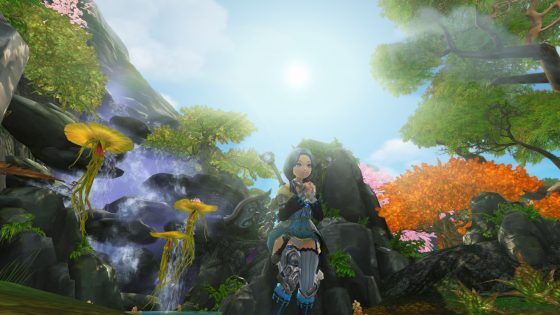 The Myth I: Wrath of the Berserkers expansion introduces a new playable race, known as the Raksa, and a new melee class, the Berserker. The Raksa are a mysterious race of people with a long history, and will be playable for the Asu and Ora factions. Raksa characters will begin in a new area that has been created specifically for them, named Gate of Dawn.
The Berserker is a powerful new melee combatant which is only available to characters of the Raksa race. Berserkers wield double weapons, such as two swords or two axes, with great strength and speed, inflicting massive damage to their opponents. Berserkers use continuous attacks and not a series of single blows, and they can also use Combat Art Skills and Soul Skills to enhance their prowess in combat and their overall utility.
The expansion also raises the level cap to 55, introduces a new area named "Wado" to explore, a new dungeon in the Mountain of Trials, and adds a host of new quests and achievements. Players who are interested in knowing more about ASTA or the Myth I: Wrath of the Berserkers expansion should visit the game's official website.
Our Thoughts:
An expansion and level cap increase a week after launch has to be some kind of record. Regardless, ASTA is a game that people genuinely enjoy, and which seems to have grown quite a dedicated following. New content and classes are always a ton of fun, no matter how quickly they might be released!
Source: Press Release
Related:
ASTA
,
Expansion
,
Launch
,
MMORPG
,
News
,
WEBZEN