Mythic Entertainment, the Fairfax Virginia studio that has brought us Dark Age of Camelot, the now closed Warhammer Online and more is closing down.
In a tweet from former Mythic Entertainment staff member Josh Drescher, he expressed his condolences to the staff of the company.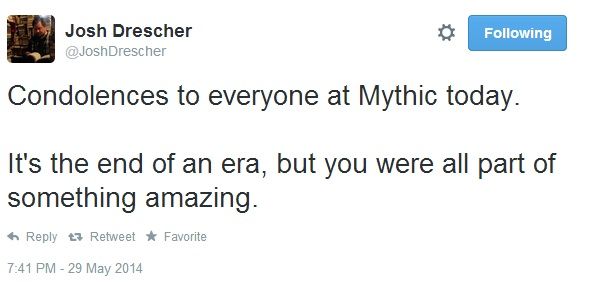 Twitter was quick to respond, asking for clarification.

Update: Kotaku has gotten a statement from EA regarding the closure.
We are closing the EA Mythic location in Fairfax, Virginia, as we concentrate mobile development in our other studio locations. We are working with all impacted employees to provide assistance in finding new opportunities, either within EA or with other companies via an upcoming job fair.