The final sales for the Lifetime Expansion Pass for Elite: Dangerous have been scheduled for September 14, and Frontier Developments has decided to run a "name your planet" competition to commemorate the event.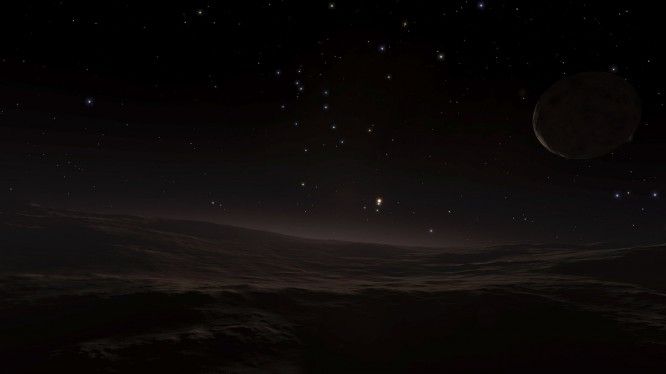 With the recent Elite: Dangerous Horizons expansion announcement, the community management team for Elite: Dangerous decided that it would be a great way to get fans involved with a competition that lets them name a planet in the game's universe. The team posted a picture from the surface of a rather barren looking planet, and the player that can guess the planet and system that it belongs to will get to choose another planet's name in the future.
Each player will have up to three chances to guess the correct location and the winner will be the first person with the right answer, or more likely whoever gets the closest when the competition ends. Obviously there are a few stipulations marked in the terms and conditions section of the contest. Frontier Developments will still hold all rights to the planet and can choose to veto the name of the planet or change it at any given time. This is obviously due to the average mentality of video game players and their tendency to name things after the human anatomy.
So if you're looking to make your mark in the Elite: Dangerous universe for all eternity, take a guess at the planet (pictured above) on the official forums. The contest ends at midnight on September 15.
Source: Frontier Developments
Related:
Contest
,
Elite Dangerous: Horizons
,
News
,
PC
,
Space
,
Xbox