TERA's new class is coming to the Western version of the game, and all that we really know about it is that they use polearms. Despite previous references to a "Paragon", En Masse is hosting a poll to let players vote on the new class' name.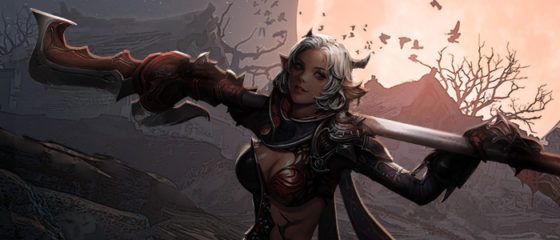 The poll is in response to community feedback regarding the Paragon class name. "Originally, we chose from many strong options for the class name…but the feedback we're hearing is that what we went with wouldn't have been your first choice," remarks the post. The upcoming class could now be named either Paragon, Moondancer, Valkyrie, Sentinel, or Glaivedancer.
The poll in question is posted on the game's official forums, while those who want to reserve a name for their upcoming spear-using class from now until April 4th. Details on that can be read here.
Our Thoughts
We're not really broken up about the name of Paragon, but then again Valkyrie sounds a lot more impressive. But so does Sentinel. Hmm. Well, whichever one the TERA fans choose, we really like the idea of opening up a poll to settle the matter and we're definitely looking forward to hearing more about the (insert class name here)!
Your Thoughts
Which name for TERA's new class do you prefer? Are you going to try out the new class, or are you going to stick with your current characters instead? Give us your thoughts below.
Source: official site
Articles Related to TERA
TERA Fang and Feather Expansion Releases Today
Versus: WildStar vs. TERA
TERA Spellbound Update Releases Next Week
Related:
Community Feedback
,
MMORPG
,
New Class
,
News
,
TERA