If you're into naval combat, you'll be thrilled to hear about Naval Action launching its Early Access on Steam tomorrow. The exciting and realistic naval combat game will enter the Early Access phase on January 21st and, though still in alpha, already has plenty of amazing things to offer.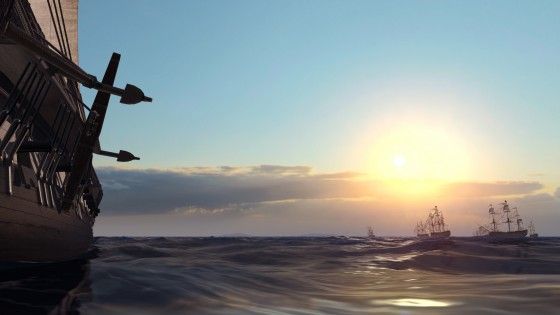 The current state of the game features excellent age of sail combat representation, basic crafting, basic trading, basic conquest, multiple playable nations and a large variety of age of sail vessels. During Early Access, developer Game-Labs is planning to focus on an improved User Interface, new ships, and more features such as production buildings, officers and better crew management, among many other exciting things.
Being an open world sandbox MMO, Naval Action truly has an enormous open world, recreated based on 18th century maps, historical harbors, positions, and town names. There's also full freedom to build ships, trade and sink enemies of your nation, realistic sailing, historical gunnery, and much more. The game is planning to stay in Early Access until the core features of the game are finished and polished, but it's definitely wise to purchase the game already if you're planning to buy it after Early Access, as the price will go up when Early Access ends.
You can learn more about Naval Action on the official website or its Steam page, and you can watch the gorgeous visuals of Naval Action in the Early Access trailer below.
Our Thoughts
Naval Action truly looks stunning and seems like the dream game for fans of naval combat games. With its massive open world and realistic sailing via an advanced wind and physics model, it's going to be a top-notch game. For those who don't want to wait for the official launch, make sure you buy this gem tomorrow once Early Access starts!
Source: Naval Action Steam Page
Related:
Early Access
,
Game-Labs
,
Naval Action
,
News
,
Sandbox
,
Steam