Three weeks from today there'll be a new foray from NCSoft into the mobile game market, this time with its first mobile RPG in the west, Aion: Legions of War. With the success they saw in Korea in 2017, NCSoft decided to try its hand at another mobile experience. Certainly, there are a number of mobile titles that have been announced by NCSoft recently like Blade & Soul M but their Aion entry is being touted as the first mobile RPG of theirs for the western market.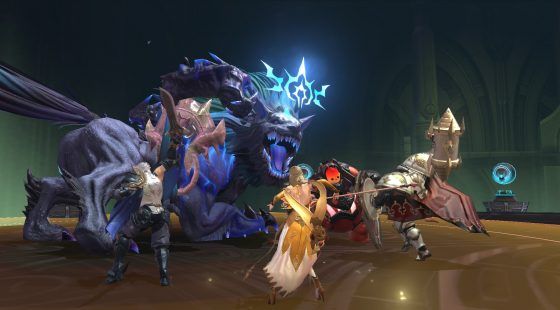 This particular entry, borrowing from the MMO Aion is created by the original Aion development team at NCSOFT's headquarters. Players will be able to collect heroes from the world of Aion and build up combinations of them for use in boss battles, PvP, and Guild Dungeons.
Check out some of the short clips of the game here.
While you cannot download the game yet, pre-registration is available here, which includes unlockables based on how many people register. Pre-registering gives 100 points to the total, though how many are needed for each tier is a question. There are other share options to add to the total.
Unlocks include 36,000 in-game gold, a "rare confinite," 160 gems and the biggest unlock being a three-star hero. Notably, you will need to connect with your Facebook account to redeem the rewards after launch.
With NCSoft leveraging Lineage for a mobile game and now Aion, you have to wonder if we'll see some odd resurrections in the future. While Master X Master never made it, it was notable for having characters from Guild Wars 2 and City of Heroes. With the recent shut down of Wildstar, maybe there is a mobile future for the Chua or a return to the streets of Paragon City for that most classic of activities. Go, Hunt, Kill Skuls.
Source: Press Release
Related:
Aion
,
Aion: Legion of War
,
Mobile
,
NCSoft
,
News
,
RPG