Financials definitely took a turn for the better during Q2 2016 for NCSoft. Although Aion and Guild Wars 2 declined in sales, every other MMORPG in its arsenal either improved or maintained.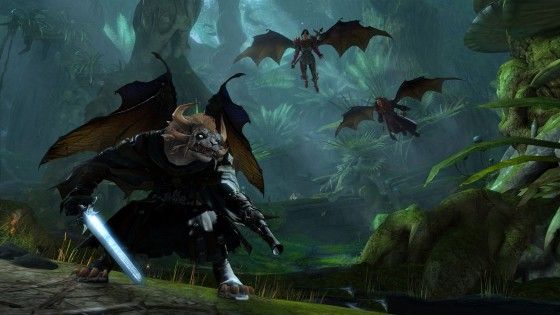 Overall, NCSoft is doing very well, showing an increase in pre-tax income, operating profit and net income. Although sales remained flat since last quarter, they have improved year-over-year.
The IP to see the biggest improvement this year has definitely been Blade & Soul. After its US and European release, Blade & Soul sales improved by 64 percent. Although declining last quarter, WildStar nearly doubled its sales in Q2 2016.
The sharpest decline has been Guild Wars 2, which has steadily dropped in sales since the release of Heart of Thorns, which nearly doubled the game's sales at the time of launch. This is likely due to the stagnant nature of Guild Wars 2 before the release of Living World Season 3. It's likely that Guild Wars 2 will rebound slightly next quarter, but it probably won't make a huge recovery until the next expansion.
Of course, both Lineage and Lineage II remain stable with the former still bringing in the largest amount of sales for NCSoft.
Our Thoughts:
It's still surprising that a game as old as Lineage is still responsible for the largest portion of the studio's income. The majority of its player base remains in Asia, but it's putting up very impressive numbers for a game that predates EverQuest.
Your Thoughts:
What is your favorite NCSoft title and why?
Source: NCSoft
Related:
Aion
,
Blade & Soul
,
Financials
,
Guild Wars 2
,
Industry
,
Lineage
,
MMORPG
,
NCSoft
,
Wildstar