Mobile gaming is slowly becoming a little less about Bejeweled clones with the unveiling of a new mobile MMORPG by NetEase. Crusaders of Light is described as a fully-featured MMO gaming experience for mobile devices, with a variety of features familiar to the genre.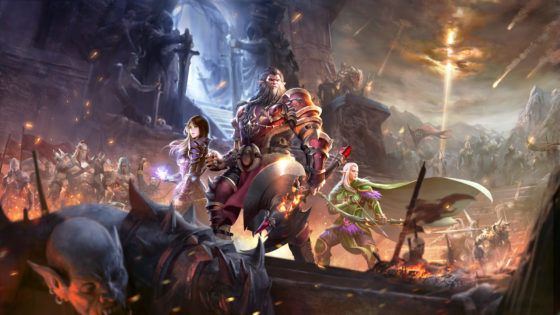 Crusaders of Light touts over 300 hours of available gameplay with 40-player raids, cooperative PvP matches that range in size from 1v1 to 25v25, a level cap of 45, and three classes that can achieve advanced progression at cap.
For those who find any of the above features in a mobile package interesting, NetEase is offering in-game items to those who pre-register. Items include in-game currency, weapons, and a ram mount, and different tiers of items will be unlocked when registration numbers reach certain milestones.
Crusaders of Light is eyeing a release this Summer on Apple and Android devices. More information can be found on the game's website, and a trailer showcasing some gameplay can be seen below.
Our Thoughts
The feature list of Crusaders of Light is most certainly impressive, but there's a lot of unanswered questions here. First of all, assuming the game is free-to-play, the fairness of the business model is one point to consider. Another is how MMO combat will operate on a touch screen. That said, other mobile MMOs have approached this matter before, so it's not beyond the realm of possibility for this one to play well. This title is certainly interesting at least!
Source: press release
Articles Related to Crusaders of Light
Lineage 2: Revolution Set for Global Launch
Shadowgun Legends Offers Persistent Online FPS Gaming to Mobile
Square Enix Partners with Mobile Strike Dev for Final Fantasy XV Mobile MMO
Related:
Crusaders of Light
,
MMORPG
,
mobile gaming
,
News