Well, I suppose if you've got a tomb that you're exploring in fiction, eventually it's going to lead to some form of lost city. Thus seems to be the way of the Lost City of Omu update arriving to Neverwinter players, which has gotten its release date confirmed for the PC.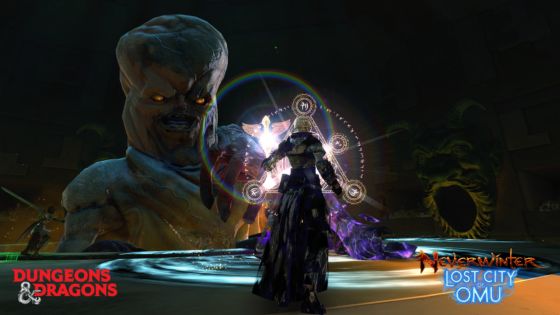 The Lost City of Omu update will introduce a new and mysterious zone to Neverwinter players full of crumbling ruins, underground labyrinths, and an undead T-Rex monster because fantasy life is unfair like that. Of course, there's also plenty of treasures to uncover as well.
The update brings the expected repeatable adventures and Heroic Encounters, but also will smooth the leveling curve from 60 to 70. The new update will also add an end game trial where players will have to square off against Acererak's worst, including the lich himself.
The Lost City of Omu is due to arrive to PC players on Tuesday, February 27th. A teaser trailer for the content can be seen below.
Our Thoughts
What, taking on a death curse and a Tomb of Annihilation aren't enough problems? We're kidding, of course; this new update does look like a lot of fun and continues the steady update progress of Neverwinter that fans have likely come to expect. Here's hoping this new content will keep players busy.
Source: press release
Articles Related to Neverwinter
Neverwinter: Tomb of Annihiliation's Swords of Chult Update Gets a Release Date
Neverwinter Player Numbers Total 15 Million
MMOGames' Best of 2017 Awards
Related:
MMORPG
,
Neverwinter
,
News
,
Update