The extremely popular Dungeons & Dragons based MMORPG Neverwinter is coming to PlayStation 4. Neverwinter is already available on PC and Xbox One, and it features many of the most famous locations and characters from the Forgotten Realms world of Faerun. Additionally, the 10th expansion for Neverwinter, Storm King's Thunder, has been announced, and will be released for PC later this summer.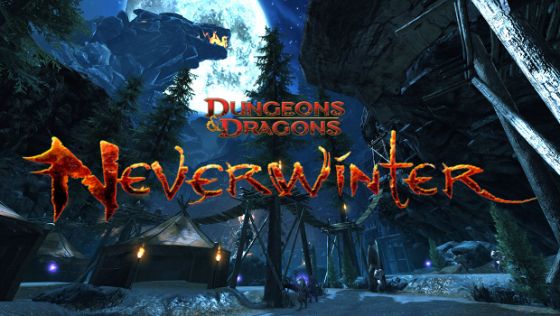 Developed by Cryptic Studios and published by Perfect World Entertainment, Neverwinter was released for PC in 2013 and came to Xbox One in 2015.  The exact release date for the PlayStation 4 version is currently unknown, though Perfect World has stated it will be sometime this summer. Neverwinter is free to play for PC and Xbox, and the press release states that "Neverwinter will be free-to-play for all console owners – PlayStation Plus not required."
The PlayStation 4 version of the game will include all content from the core game and all nine expansions. Players can choose from one of eight classes and team up in groups of up to five players, and set out to explore the world, meeting famous characters like Drizzt Do'Urden and Minsc & Boo, and exploring places from the Underdark to the Spine of the World.
Storm King's Thunder is the 10th complete – and free – expansion for Neverwinter, and will be available for the PC version of the game this coming August. The expansion will take players to Icewind Dale to battle Frost Giants, where they will meet Cattie-Brie and Wulfgar, two more famous characters from R.A. Salvatore's popular series of novels. Neverwinter: Storm King's Thunder will come to the Xbox One and PlayStation 4 versions of the game at a somewhat later date; no specifics have yet been made available on when exactly that may be.
Our Thoughts:
TEN expansions in only three years has to be some sort of MMO record. This is an insanely popular game, and for good reason; it's fun, it's free to play, it's in a world full of places and characters lots of people are already familiar with, and it's simply a good game. The announcement that Neverwinter is coming to PlayStation 4 means that it will now be available for even more players!
Source: Press Release
Other Recent Articles Related to Neverwinter
11 Top F2P Fantasy MMORPGs
The Maze Engine: Guild Alliances Expansion for Neverwinter Announced
Top MMO News: April 7, 2016 – An Update to Neverwinter's Leveling Process
Related:
Dungeons & Dragons
,
Expansion
,
F2P
,
Neverwinter
,
Perfect World Entertainment
,
Playstation 4