Perfect World Entertainment and Cryptic Studios are today updating Neverwinter on Xbox One with not one, not two, not even three, but four expansions!
As of today, the Neverwinter expansions already available for PC players – Elemental Evil, Fury of the Feywild, Shadowmantle, and Curse of Icewind Dale – are now available for the Xbox One Neverwinter client, granting console players a level cap increase, the Oathbound Paladin class, new zones and a bunch more.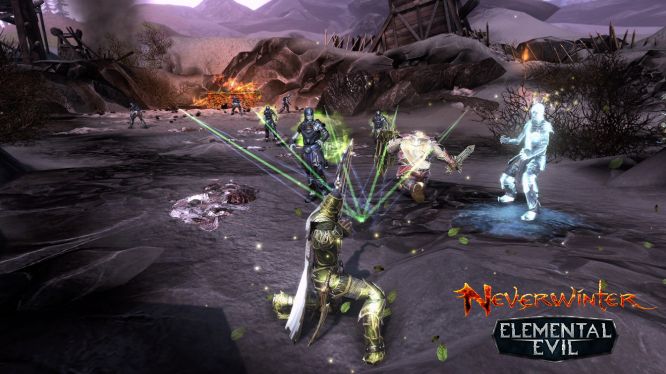 ●     Level cap increase from 60 to 70

●     Oathbound Paladin playable class with two paragon paths – Oath of Devotion and Oath of Protection

●     Eight new adventure zones

●     Open world player versus player combat in iconic Icewind Dale

●     Four endgame campaigns taking players to areas including Sharandar and Dread Ring

●     Two dungeons where adventurers fight against King Malabog and Valindra Shadowmantle

●     Minsc & Boo join adventurers in the fight against the Cults of Elemental Evil

●     Three new epic skirmishes

●     Increase in companion quality cap from epic to legendary

●     Maximum level increase for all professions

"We're thrilled to bring Elemental Evil to Neverwinter's Xbox One community of over 2 million players." said Rob Overmeyer, executive producer. "With six expansions' worth of free content released since launch, our team continues to support Neverwinter and its players with all new locations along and outside of the Sword Coast filled with challenging dungeons to crawl and wicked monsters to battle. We're excited to continue our support with the Strongholds expansion in 2015."
Neverwinter has seen over 2 million players since launching on Xbox One earlier this year, remaining the top free to play game for the console in 2015.
Source: Press Release
Related:
Expansion
,
Neverwinter
,
News
,
Update
,
Xbox One