The new expansion for Neverwinter is on its way and the developers have provided some new Storm King's Thunder campaign details in a blog post.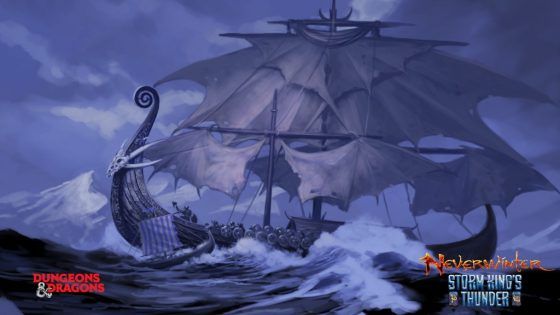 The post outlines the opening steps players will take in to Icewind Dale, where they'll answer the summons of the chief of the Ten Towns settlement. Residents have been victimized by an unnatural disaster and it's up to players to determine the cause.
The campaign will play out in three parts, with each part opening up a new wilderness adventure zone. Each zone offers a campaign task that can open up new items in the Campaign Store and also offers repeatable tasks that can help the settlement recover from the devastation, allowing more new items to unlock in the Campaign Store. The final unlock of the campaign leads in to the new dungeon on Fangbreaker Island, which is being teased as the most challenging content of the expansion.
Players who want to read up on the Storm King's Thunder campaign can do so here.
Our Thoughts
The campaign sounds like one that will keep players busy for a fair time, and we're definitely looking forward to exploring Icewind Dale. We only worry that our poor Gelatinous Cube pets might freeze solid in the cold.
Your Thoughts
What do you think of the Storm King's Thunder campaign? Which part of the new module are you most looking forward to? Be sure to tell us in the comments.
Source: Official site
Articles Related to Neverwinter
Neverwinter: Storm King's Thunder Available August 16
Neverwinter's PlayStation 4 Version Gets Official Release Date
Neverwinter PS4 Gelatinous Cube Giveaway Part 5
Related:
Expansion
,
Neverwinter
,
News
,
Update