We have great news for all adventurers who have been waiting to explore the Forgotten Realms with their friends on PS4: the much-anticipated Neverwinter Playstation 4 launch has finally received an official release date!
Neverwinter is going live on PlayStation 4 on July 19 and will include all nine expansions and eight classes available on the other platforms. Cryptic Studios' D&D MMO is free-to-play and PlayStation Plus membership is not required.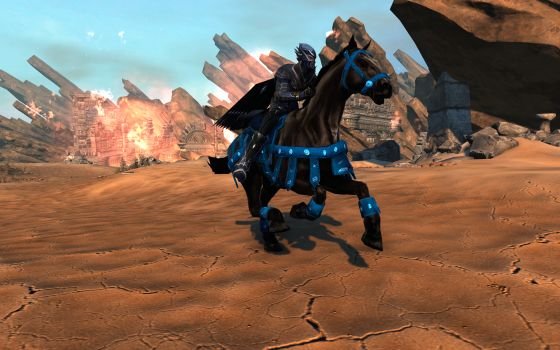 For the more impatient players, there is an "early access" option for July 12 in the form of the Onyx Head Start Pack. This special pack contains exclusive items for PS4 including an Onyx Horse mount,  and a variety of fashion items, a weapon pack and a helper consumables pack, 20 enchanted keys and "The Onyx Adorned" title. The Onyx Head Start Pack will be available for $19.99 on the PlayStation Store.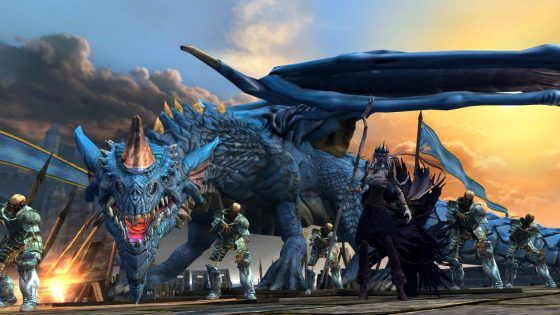 You can watch the official Neverwinter PS4 announcement trailer below:
Our Thoughts:
It was about damn time that PS4 players could also enjoy a D&D MMO so we can only be happy about finally being able to announce the news of a release date for Neverwinter's PS4 version. As compensation for the long wait, PS4 players get to dive into all the content from the very beginning, not to mention that the tenth expansion of Neverwinter, Storm's King Thunder, will also be launching later this year for all platforms, which means even more to look forward to!
Will you be playing Neverwinter on PS4 this summer?
Source: press release, Arc Games
Recent Articles Related to Neverwinter
Neverwinter is Coming to PlayStation 4, 10th Expansion Announced
Neverwinter: The Maze Engine Interview With Producer Lindsay Haven
Customize Your Mounts in Neverwinter: The Maze Engine
Neverwinter Trade Bar Store Changes Explained
Related:
Arc Games
,
Cryptic Studios
,
F2P
,
Launch
,
MMORPG
,
Neverwinter
,
News
,
Playstation 4