Perfect World Entertainment and Cryptic Studios have released Neverwinter: Rise of Tiamat – the newest module for the action MMORPG set in the Dungeons & Dragons Forgotten Realms universe from Wizards of the Coast.
In the culmination of the Season of Dragons, Rise of Tiamat follows the events of the fourth Neverwinter module – Tyranny of Dragons – and the Siege of Neverwinter event. Starting today, adventurers will venture to the Well of Dragons, a new adventure zone that has been ransacked by the Cult of the Dragon. With the summoning of Tiamat from the Nine Hells looming over the land of Faerûn, adventurers must band together to battle one of Dungeons & Dragons most fearsome villains.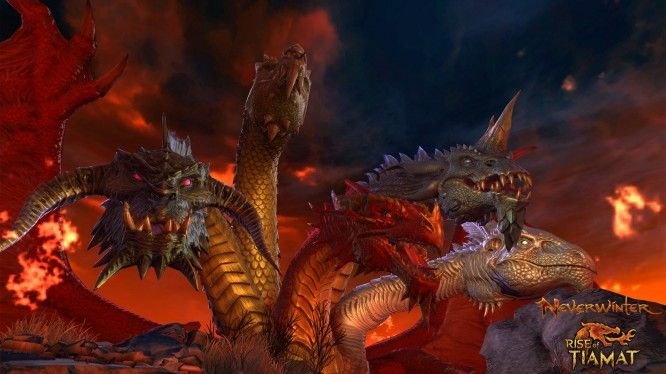 Rob Overmeyer, executive producer of Neverwinter.
"Our team is extremely pleased to bring Tiamat to Neverwinter, as she is one of the most iconic villains in Dungeons & Dragons lore,"  "In order to have her live up to expectations, we created one of the largest in-game encounters ever made for our game. It's a testament to our team's goal of delivering a quality Dungeons & Dragons and gameplay experience."
Neverwinter: Rise of Tiamat also brings the Soulbinder paragon path for the Scourge Warlock class, granting Warlocks the ability to drain the life of enemies and use it for more powerful strikes. Additionally, high level players can gather new pieces of artifact gear for four different equipment slots – neck, belt, main hand and off-hand.
For more information on Dungeons & Dragons Neverwinter please visit the official website.
Related:
MMORPG
,
Neverwinter
,
Update