It's time for yet another expansion to Cryptic Studios' MMORPG Neverwinter. On August 16, 2016, Storm King's Thunder will be made available for Neverwinter PC.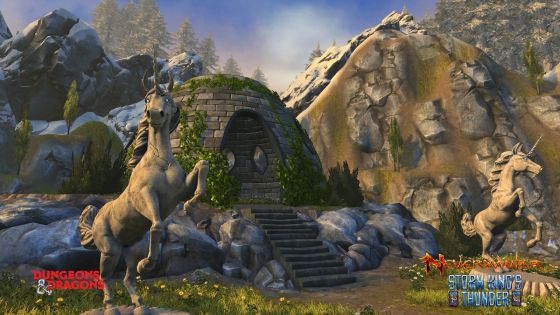 This tenth expansion for the free-to-play, Dungeons & Dragons inspired MMORPG will feature the age of the Frost Giants. In addition to a new story campaign, Storm King's Thunder will bring about a new dungeon tier and end-game content.
New high-level adventure zones will include Bryn Shander, Cold Run, and The Lonelywood. The new Tier 3 dungeon will include Fangbreaker island, which includes the strongest equipment yet.
This expansion to Neverwinter will be based on the upcoming Storm King's Thunder lore for Dungeons & Dragons, which will be coming out later this year. Adventurers are being summoned to Bryn Shander, the heart of the Ten Towns, in order to investigate the appearance of Frost Giants in the area.
While the PC version of Neverwinter will get the update on August 16, Xbox One and PlayStation 4 will receive the expansion at a later date.
Our Thoughts:
With The Maze Engine releasing only a few months ago, Neverwinter is keeping a steady pace for new content. This is great for dedicated players, but we have to worry if new users will be discouraged from trying the game with so much content available.
Your Thoughts:
We want to know how you feel about the upcoming expansion for Neverwinter. Will you be playing it on PC, PS4 or Xbox?
Source: Press Release
Related:
Cryptic Studios
,
MMORPG
,
Neverwinter
,
News
,
Perfect World Entertainment