Recently, Perfect World Entertainment announced the newest Module for Neverwinter. Elemental Evil will add a slew of new features including a raise in the level cap, Strongholds (the Neverwinter equivalent of housing) and a ton of new quests. The shining jewel of the update is the introduction of the Paladin class. The Executive Producer will be showing off the new class in all its glory via their twitch channel later today. In addition to the stream and following Q&A, they will be giving away a Dragonborn Legend Pack to the community for every 500 viewers that tune in.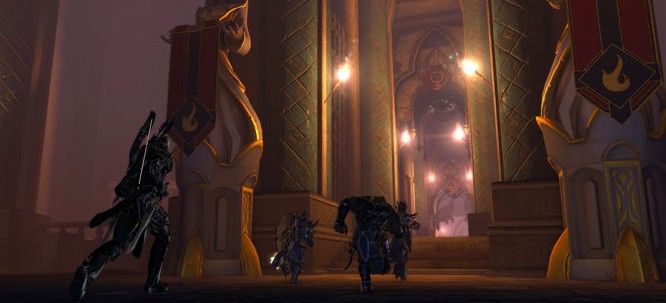 This Friday 1/30 from 1-2PM PST on our Twitch.tv channel, we'll be sitting down with the Executive Producer of Neverwinter, Rob "Robo" Overmeyer, and getting an early look at the righteous, new class that will come with Module 6: Elemental Evil! We'll be having some Q&A time where we discuss questions asked by the Neverwinter community. If you have questions about the new class, or other features coming with Module 6, ask them here on our Q&A forum thread for a chance to have them answered live on our Twitch.tv channel! We'll also be giving away one Dragonborn Legend Pack for every 500 viewers that join us!

What to find our Twitch.tv Channel? Click here!
Related:
Livestream
,
MMORPG
,
Neverwinter
,
Update