Neverwinter have revealed that Strongholds will be the newest expansion for Cryptic's action MMORPG set in the Dungeons & Dragons Forgotten Realms universe. This will be the game's seventh expansion and comes to PC this summer (with an Xbox launch to follow at a currently unannounced date) so it is time to get excited.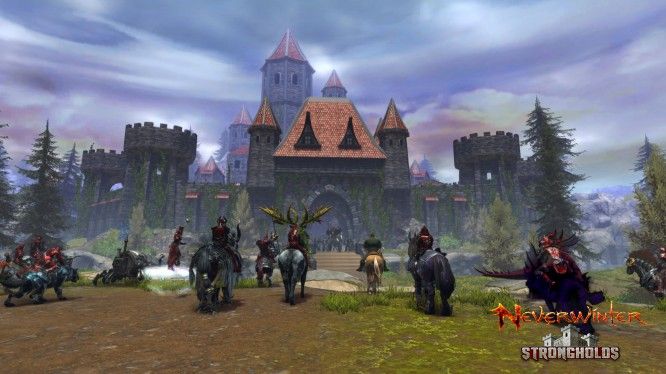 Strongholds will have guilds claiming an abandoned keep in the wilderness and its surrounding area from the monsters that threaten it and then build it up, bringing it back to its former glory in the largest map in Neverwinter to date along the ranges of the Sword Coast. Players will need to build defenses in and around their strongholds as the area is cleared using structures such as archer towers and building siege structures in order to increase the guild's ability to wage war on other guilds.
"Over the course of the past two years, Neverwinter has been a way for players to experience Dungeons & Dragons themed storylines including Tyranny of Dragons and Elemental Evil," said Rob Overmeyer, executive producer for Neverwinter. "Strongholds gives our Neverwinter players the ability to create their own stories of banding together with their guild to forge the tales of their rescuing of lands overrun with Orcs and defending their turf from invading players."
Neverwinter: Strongholds will add a whole new field of play to the game, so make sure you head on over to Neverwinter's website and install it if you haven't already and check out the trailer for Strongholds attached below.
Source: Press release
Related:
Announcement
,
Cryptic Studios
,
Expansion
,
MMORPG
,
Neverwinter
,
News
,
Video