Quarterly investors calls are generally dry affairs unless you like hearing a corporation extol its profit virtues. The Q3 EA call, however, offered some interesting notes about a new BioWare online game that is in development.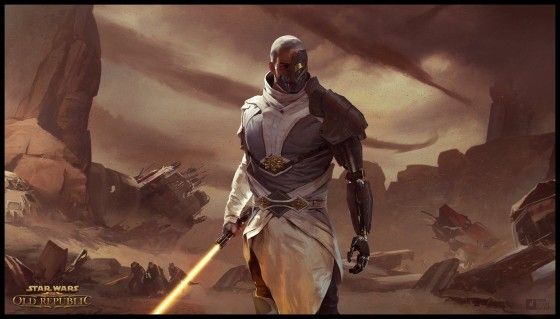 According to a transcript of the call, the end of the fiscal year will bring a new BioWare title featuring an entirely new IP with "new concepts, new gameplay mechanics, and new stories set in a unique new universe".
"This game has the potential to fundamentally disrupt the way people think about an action title, bringing friends together to play in an exhilarating new way," said EA CEO Andrew Wilson in the call. "We're very excited about the future of this new franchise and its ability to attract a large global audience."
When pressed further about the new game, Wilson mentioned that the game in question is an action title and not an RPG. "You should be thinking about the great RPG character development and storyline progression that BioWare is known for, but in a world of greater action and greater adventure," said Wilson. "It will be a wholly owned IP. We're very excited about it, and we'll share more in the year to come."
Our Thoughts
So it's clear that whatever is in the works isn't really taking shape beyond design documents yet, probably. That said, the idea of an entirely new IP and efforts to "bring friends together to play" definitely has our attention. We'll likely have to wait a fair while for more details, but we can certainly be patient.
Your Thoughts
Are you interested in the prospect of a new BioWare online game, or do you think they should stick to single-player franchises like Dragon Age and Mass Effect? Give us your thoughts in the comments below.
Source: EA investor site
Articles Related to Electronic Arts and BioWare
BioWare Are Hiring for a New IP, Could Be an MMO
EA Financial Results for Q2 FY17 Better-Than-Expected Despite Loss
Star Wars: The Old Republic Update 5.2 Bringing Group Content
Related:
Bioware
,
EA
,
Electronic Arts
,
Industry
,
MMO
,
MMORPG
,
News