New Blade & Soul servers are coming! With the massive success that was Blade & Soul's launch, even the lower populated servers are overflowing with players just waiting to get in game to do their share of kicking ass and taking names (also Dragon Streaming, because come on!). But this causes problems in the form of player queues and in some cases saw people having to wait in queues upwards of 2 hours.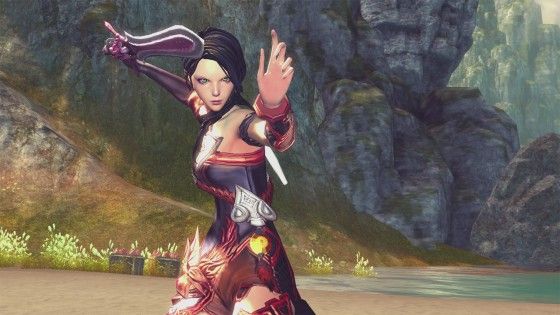 NCSoft are doing all they can to remedy this problem, increasing the maximum capacity of servers and restricting character creation where needed to ensure the most balanced server population possible, and also offered a limited time item transfer service to ensure that anybody moving from a high population server isn't punished with a loss of their redeemed items from Founder's Packs. This ended yesterday, however, but a hotfix has been deployed with an auto-kick feature for inactive players.
Even with all of these fixes, though, players are seeing queues on the busier servers. As such, in the next 48 hours new Blade & Soul servers will be available for new players or those who don't mind starting over anew. The benefits being, of course, smaller queue times, if any. NCSoft's Rukkirii closed off with the following:
"Please keep in mind that these queues exist because of an overwhelmingly positive demand to play Blade & Soul, and we ask for your patience as we're working around the clock to improve everyone's game experience. Thanks again for your patience."
Our Thoughts
It does seem a shame to split the Blade & Soul population further with new servers, especially considering that many of these will likely become incredibly quiet in a few months time. However, something definitely needed to be done to combat the queue times and NCSoft have clearly already tried several other options prior to expanding the number of servers that players can choose from, so to that end, this is most definitely a good move. Will you be heading to the new servers when they become available?
Source: Blade & Soul Forums
Related:
Blade & Soul
,
F2P
,
MMORPG
,
NCSoft
,
News
,
Servers