Apparently, EverQuest and H1Z1 are ready for the mobile spotlight if this Daybreak Games investment news is any indication. A new joint venture between the game publisher/developer and a "diversified holding company" has been announced, which means mobile editions of the above titles are en route.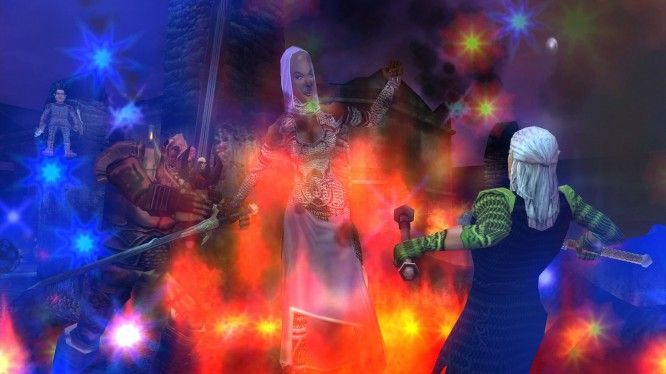 The new partner in question is NantWorks, which will see the formation of NantG Mobile LLC, a new mobile games developer and publisher that NantWorks will have a controlling interest in. This new studio will be handling the creation of mobile editions of the classic EverQuest and the battle royale shooter H1Z1, which will be rebranded as Z1 Battle Royale. The joint venture will also pick up management duties of H1Z1 Battle Royale on PC.
In addition to these new ventures, NantWorks is also putting together an esports venue in El Segundo, California. The LA Times Center is described as "a convening hub for the community and a venue where NantG Mobile will establish esports leagues for multiple game titles", the first of which will be Z1 Battle Royale.
There's no word on when this venue will break ground or ultimately open as of right now. Similarly, there's no timeline on when Z1 Battle Royale or EverQuest's mobile version will arrive.
Our Thoughts
So one could see this a couple of different ways. Either Daybreak Games is chasing the new hotness and other publishers, or they're looking to sell off their assets to fleece these game IPs bare. Then again, maybe they'll actually put together compelling mobile titles, who knows?
Source: press release
Related:
Battle Royale
,
Daybreak Games
,
Everquest
,
H1Z1
,
MMO
,
MMORPG
,
mobile gaming
,
News