The legal battle that has been the Zenimax vs. Oculus court case has added a new chapter today as new wrinkles have come to light.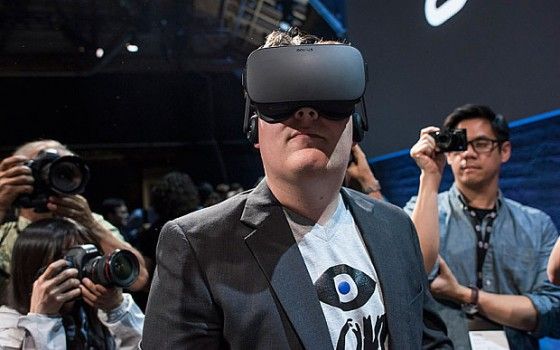 Polygon reports that a court-appointed computer forensic expert has uncovered evidence on John Carmack's computer that goes against testimony made by Oculus. According to a filing, the forensic expert is quoted as saying "statements and representations that have been sworn to and are before the court are factually inaccurate."
As a result, the judge is ordering a detailed report of the expert's findings be sent to Zenimax and is also ordering Oculus to release redacted communications between the company and Carmack about the seizure of his hard drive. Oculus has been given two weeks to comply with the order.
In addition, Samsung has been ordered to provide Zenimax with details on work they did with Oculus to develop the Gear VR. Samsung has three weeks to comply with the order.
This adds new dimensions to a court battle that has waged since 2014. Zenimax has accused Oculus Rift inventor Palmer Luckey, developer John Carmack and several former Zenimax employees of stealing research and details of their own VR headset development in order to create the Rift.
As of this time, there are no official responses from either side of the case.
Our Thoughts
Yikes. The details of this case continue to get uglier by the month. If any of the findings by the forensic expert bears new firepower for Zenimax, it could mean that the Oculus Rift and Gear VR are facing some real trouble.
Your Thoughts
Does this change your opinion of the Oculus Rift? What do you think about the new details? Give us your opinion below in the comments.
Source: Polygon
Articles Related to Oculus Rift
Zenimax Caught in Legal Dispute Over Oculus Rift
Oculus Responds to Zenimax Claims
Elite: Dangerous on Oculus Rift
Related:
Industry
,
Legal Trouble
,
News
,
Oculus Rift
,
Samsung Gear VR
,
Virtual Reality
,
Zenimax