SOE has announced today the next chapter in the DC Universe Online story. The new DLC, Halls of Power Part I  is the 11th DLC for DCUO. It will introduce new raids, new alerts, and Operations. Additionally, as part of a free release prior to the launch of Halls of Power Part I players will gain access to League Halls.
DC Universe Online DLC Details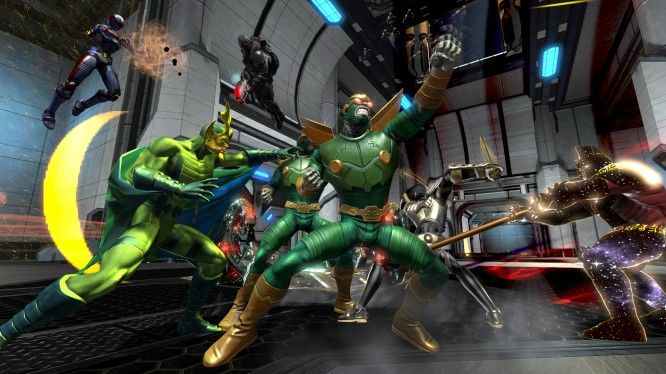 Players can play with or against iconic heroes and villains from the Fourth World. This includes; Kalibak, Mantis, Mister Miracle, and Big Barda.
Five new co-op multiplayer adventures will be added.
2 8 Player Raids
1 8 Player Operation
1 4 Player Alert
1 4 Player Operation
Apokolips, New Genesis, and Player League Halls serve as backdrops to the content.
Six new Skill Points will be available to earn, and players will have access to new Collections, Feats, Gear, and base items.
Halls of Power Part I will be made available this summer.