The September development update for The Secret World brings a number of exciting reveals including hoverboards, dungeons and Lucky Bags.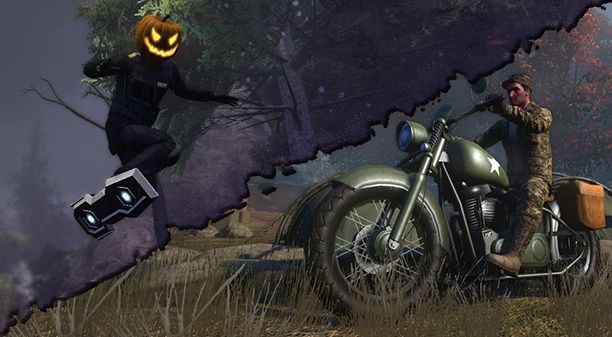 The Secret World team is dedicated to providing players with the next level of customization. In keeping with that tradition, new custom sprints are being added to the game. While the Orochi Group has been busy battling agents in The Manufactory, they've also been researching hoverboard technology. This includes Veil-Mode, which provides a secure, safe ride through the most dangerous landscapes. Furthermore, the Military Duffel Bag can be purchased from the item store and contains the Hermes MT600 motorbike sprint and other military themed items.
Lucky Bags are new items that can be purchased from the shop in order to obtain new sprints, outfits, pets, and roleplaying gear. Each bag will also have one Lucky Coin, which can be spent at Mr. Knickknack's shop in London Dark-side to obtain some very rare items.
A new dungeon is also in the works and it promises to give players a few interesting challenges. The bosses found within will be engaging Aegis tactics in a variety of ways. The upcoming dungeon will also be available in Elite and Nightmare modes on release.
Source: Funcom
Related:
Funcom
,
MMORPG
,
News
,
PC
,
The Secret World