Having just released Secrets & Shadows, En Masse Entertainment is now teasing a brand new content update! The mysterious TERA Aces Wild update will go live in July 2016 and not much is known yet aside from the introduction of a new dungeon called Manglemire.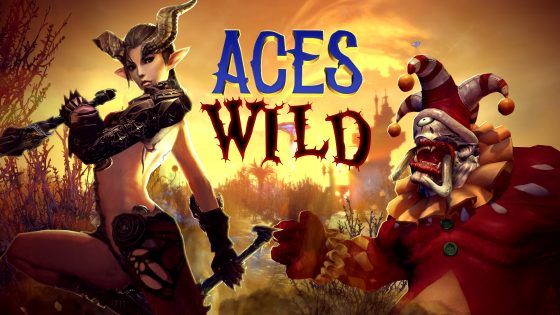 The dungeon will be accessible to groups of five players of at least level 65, who will face the cyclops Manglemire to obtain Imperator materials, as well as Vainshadow and Vainblood accessories.
En Masse Entertainment will be releasing new information about the TERA Aces Wild update each Tueday via the official website so stay tuned for more updates!
Our Thoughts:
According to the official description, the new cyclops boss Manglemore is a "compulsive liar" who will try to trick players into making mistakes during the battle. Sounds like a lot of bosses out there if you ask us, but it will be interesting to see how devs plan to make this one as tricky as his description. In any case, Manglemire does look nasty… or is that just us not liking creepy clowns?
Source: official website
Recent Articles Related to TERA
TERA is Coming to Xbox One and PlayStation 4
TERA Secrets & Shadows Now Available
A Bard's Tale: Tera Soundtrack
Related:
En Masse Entertainment
,
MMORPG
,
News
,
PvE
,
TERA
,
Update