A new game set in the PUBG universe is on the way according to a press release announcing the formation of the studio creating it. The new studio, Striking Distance is in San Ramon, California and will be headed by Glen Schofield, of Call of Duty fame. The studio is currently hiring for a number of positions, so if game development in Northern California has ever appealed to you then this might be your chance.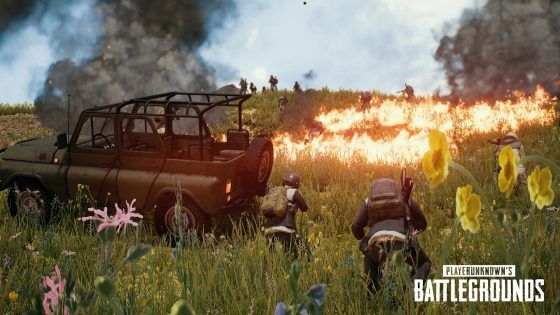 So, what do we know about the new game? Not a whole lot actually. We know that it will be an "original narrative experience." We also know thanks to a tweet from Schofield that it is not a sequel to PUBG. He also said, "As a creative, the freedom to explore the PUBG universe has me excited about the possibilities, which I view as beyond the battle royale genre." Which seems to indicate that it won't be a battle royale game. Job listings say they're looking for people with Unreal Engine experience as well as experience with user-generated content. So, it is safe to assume that these will feature in the game in some way. We'll be keeping an eye out for any big hires the studio makes in the coming months.
With the news that a new studio is being created to make the untitled PUBG Universe game we can safely assume that the game is years away from being playable. Who knows, we may be seeing it at E3 2023 if we're lucky and they want to reveal it a couple of years ahead of launch as is something of a tradition for the convention.
In a time when the AAA game industry seems to be shrinking it is great to see a new studio being formed. We can't wait to find out more about what they're working on.
Source: Press Release, PUBG Corp Career Page