If you're a European player of Lineage 2 then the recent announcement made by developer 4Game is for you; a launch date for a new Lineage 2 Europe server has been announced, granting "hardened veterans and bold newcomers" a fresh start in the MMORPG.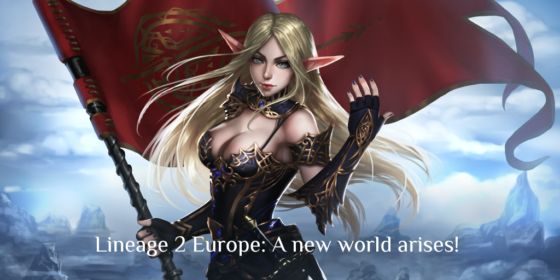 The new server marks the first time in the game's five-year history a new realm has been brought online. The new world will feature current Helios chronicles and will introduce additional features such as castle sieges, clan hall auctions, item auctions and the Olympiad. Dates for these new feature releases will be revealed at a later time.
Dimensional sieges and raids are currently not planned, but the devs will watch the new Europe server's progress and will return to the matter sometime "in the future" according to the forum post.
The new Lineage 2 Europe server will go live on March 21st. Players can vote on the server's name in a poll here.
Our Thoughts
Five years is a long time to wait for a fresh start, but we're certain that lots of European Lineage 2 players will be excited to join in on the new server's launch. We hope that fans enjoy the new server!
Your Thoughts
Will you be joining in on the fresh Lineage 2 Europe server, or do you have an established character you're using instead? Do you think a new fresh start server is a good idea for the game? Give us your thoughts below.
Source: official forums
Articles Related to Lineage 2
Lineage 2: Revolution Set for Global Launch
NCSoft Q4 2016: Lineage Up, Guild Wars 2 Down, WildStar Disappears
New Trailer Teases Lineage Eternal Characters
Related:
Lineage 2
,
MMORPG
,
News
,
Servers