Independent French game developer DSC Studio22 has announced that the Energy Heroes early access period will begin on June 1, 2016. Energy Heroes is a new free to play third person shooter (TPS) MOBA, set in a delightful environment with comic-book inspired graphics and characters.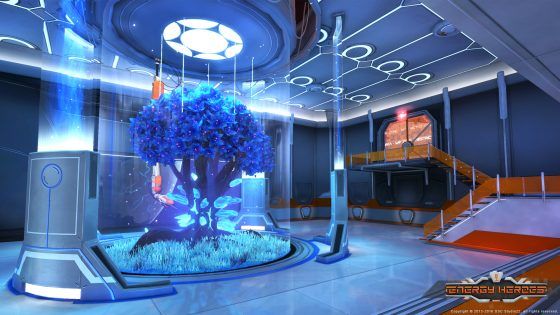 Energy Heroes is set in the future, and features a rather charming science fiction environment and a selection of 10 different playable characters, with each character belonging to one of three different species classifications. As is expected in a MOBA, every character has their own skills and weapons, and offers a unique type of play and different interpretations of the usual MOBA rules and mechanics. Thierry Haibach, the creative director for Energy Heroes and studio manager at DSC Studio22, says of the game; "With Energy Heroes we are thrilled to integrate TPS mechanics into the founding principles of MOBA to establish new innovative gameplay experiences."
In addition to the press release announcement, a trailer for Energy Heroes has been posted to the game's YouTube channel:
Individuals who are interested in learning more about the upcoming Energy Heroes early access period, or about the game in general, should visit the
Energy Heroes official website
.
Our Thoughts:
Sci-Fi MOBAs are definitely the most popular subset of MMO gaming at the moment, and the industry certainly has no shortage of them. That being said, Energy Heroes actually looks like a lot of fun, the graphics are simply delightful, and the third person perspective is a huge help to those of us who have poor situational and positional awareness; in short, I think I am going to give this one a go, and am looking forward to hearing what other players think!
Source: Press Release
Related:
Early Access
,
F2P
,
MOBA
,
News
,
Third Person Shooter