We're not sure what the game is about or when it'll release, but we at least know by who; the next Nexon America online game is on its way thanks to a partnership between the publisher and newly-developed game studio First Strike Games.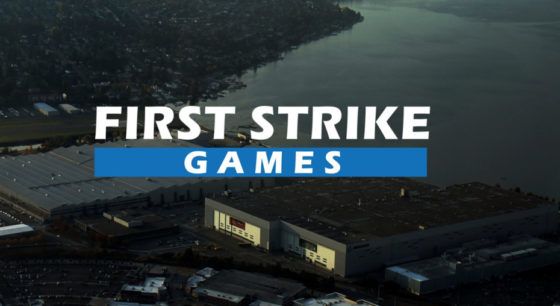 First Strike Games includes several developers from 343 Industries, the Microsoft studio responsible for several Halo titles including Halo 5. The studio formed up last year and has been working on a not-yet-announced online multiplayer game. The deal between First Strike and Nexon America secures exclusive worldwide marketing and publishing rights to this in-development title.
Very small glimpses of what this game could possibly be were offered in a statement from the studio. "We are super focused on competitive multiplayer games at First Strike," said Kevin Franklin, First Strike Games' CEO. "In Nexon, we found a partner who has truly understood the gameplay we are exploring, has embraced our company vision and has contributed great ideas and expertise."
Work on the upcoming online title is continuing in earnest as the team is growing from 30 devs to 50. While more details are teased to be released later this year, Nexon expects the game to earn an ESRB rating of E10+ and have "broad appeal".
Our Thoughts
Okay, so…competitive multiplayer, ex-Halo devs…we can't really assume that this new team wants to step on the toes of LawBreakers, but then again there are certainly a couple of different ways to make a competitive FPS-style game. What do you think? Could this be another multiplayer shooter, or would you expect this team to try something new?
Sources: press release, VentureBeat
Articles Related to This Story
LawBreakers Closed Beta Test Leaps into Action
Nexon America Leadership Changes Hands
The MMO Alpha and Beta List: April 28, 2017
Related:
First Strike Games
,
FPS
,
Industry
,
MMO
,
News
,
Nexon America