We knew that something was cooking over at ArenaNet regarding an old fan favourite character. The official Facebook had already teased us with a gorgeous new image of Shiro Tagachi from Guild Wars: Factions.
Today they have confirmed that the new Revenant Legend for Guild Wars 2: Heart of Thorns is Shiro Tagachi.
ArenaNet will reveal the first in-game look at Shiro when ArenaNet designer Roy Cronacher joins the ever hard working Rubi Bayer on Points of Interest this Friday, July 17th. Hop on the official Guild Wars 2 Twitch channel (http://www.twitch.tv/guildwars2) at 21:00 CEST / 20:00 BST this Friday to see the Revenant in action.
Shiro gives the Revenant more mobility with assassin-like abilities that deal physical damage. One such skill is Rift Slash, which allows players to slash foes with dual swords creating an unstable rift, damaging enemies nearby. Precision Strike is another skill that arms players with blades that they can quickly throw out to both damage and chill enemies.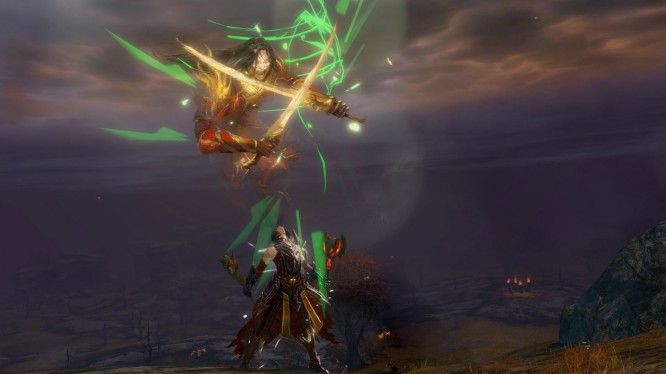 Sounds like fun to me. Don't get me wrong, I liked the Dwarf and Demon goings on but more options are always enjoyable. Between Jalis Ironhammer, Mallyx the Unyielding and Ventari, Revenants already had an interesting mix. Shiro will surely be a welcome addition to anyone who wanted to be a bit more fighty than we've seen so far.
Source: Press Release / Facebook
Related:
ArenaNet
,
Guild Wars 2
,
Heart of Thorns
,
News