The upcoming Menaphos expansion of RuneScape will feature a whole lot of new things to explore, and one of those things is a brand new Slayer dungeon detailed in the latest announcement from Jagex. The reveal offers a little bit of backstory for the new Slayer dungeon as well as details of what players can look forward to while plumbing the depths.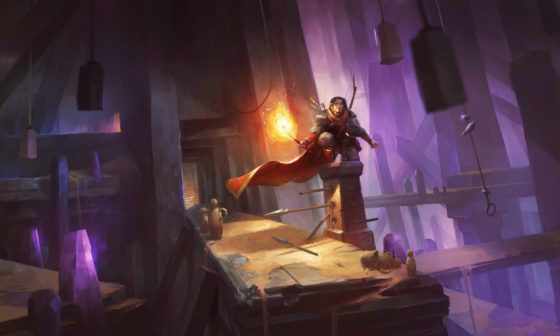 The new Slayer dungeon is located beneath the streets of Sophanem, the twin city of Menaphos and a location that is suffering from a deadly plague. Players will be tasked with entering this new underground area in order to battle back against a growing corruption before it overwhelms the entire area. Slayers who are skill level 88 and up and who have completed the Icthlarin's Little Helper quest will be allowed to enter Sophanem's dungeon.
The new dungeon will not only introduce new challenges for Slayers, but also a new loot system that will automatically send earned valuables to a loot chest during the adventure. This new system will let players focus on the task at hand and give a chance to look over their goodies at the end of the battle. The new expansion will also offer a level cap increase for the Slayer skill, bringing the cap up from 99 to 120.
Menaphos: The Golden City is slated to release on Monday, June 5th.
Our Thoughts
With the Slayer skill line reportedly being the most popular in RuneScape, we're certain that many players are eager to see more content specifically for them. We particularly like the feature that sends loot to a waiting chest at the end. We'll definitely be interested to know what Slayers think of this new dungeon!
Source: press release
Articles Related to RuneScape
RuneScape Menaphos is the First of Three Expansions in 2017
RuneScape Devs Team with SpatialOS for Future Projects
RuneScape Accidentally Unveils a "Next-Gen" Edition
Related:
MMORPG
,
News
,
Preview
,
Runescape
,
Update