The height of the MOBA craze seems like it was forever ago. How often do you hear people talking about LoL, DOTA, or Smite anymore? Well, Hi-Rez, the makers of Smite haven't forgotten and now they've announced new game set in an alternate Smite universe called Smite Blitz.
Smite Blitz is a mythology-themed action RPG with story, challenge, and PvP modes. It will launch with 60 Gods available and many more to come at launch. The game will be playable on iOS and Android, in fact, it is available in Technical Alpha for both right now. If you want the opportunity to take part in the Technical Alpha you'll need to sign up for Hi-Rez Labs, the volunteer playtesting program for things in development by Hi-Rez.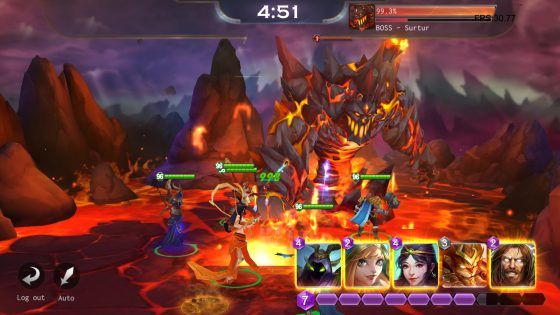 Here's what the press release announcing the game had to say about the gameplay.
SMITE Blitz allows players to form squads from their collection of gods from multiple pantheons and create the ultimate team to tackle the variety of challenges SMITE Blitz has to offer. Through simple core gameplay, a depth of content to explore and with a brand new visual style, people both familiar and new to the SMITE universe can experience SMITE Blitz to its full extent.
"No other mobile RPG offers players the chance to control legendary gods in the palm of their hands from so many different pantheons!" said SMITE Blitz Associate Producer, Logan Cooper. "Bringing the world of SMITE to mobile devices has opened up opportunities for new gameplay experiences beyond competitive gaming that fans of the game have been keen for us to continue to explore, while opening it up to players that may not have had the chance to experience the epic stories from across mythology that only SMITE can provide. We're excited to welcome players to SMITE Blitz and can't wait to see how their adventures unfold."
Source: Press Release
Related:
Alpha
,
Android
,
Hi-rez Studios
,
iOS
,
Mobile
,
News
,
SMITE
,
Smite Blitz