High fashion has apparently arrived to the MMO as some new Star Trek Online outfit prices have prompted player shock.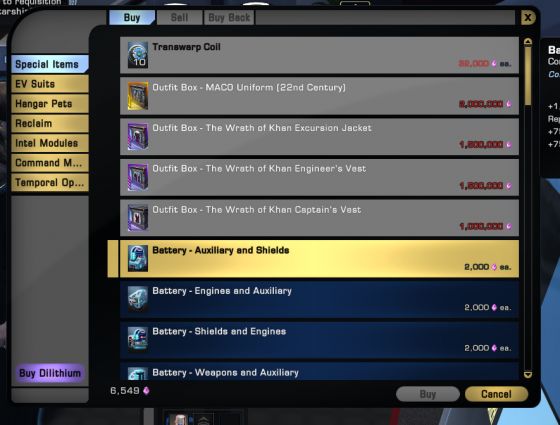 The image above is a screengrab from the in-game Dilithium Store, which lists several new outfit boxes at well over 1 million dilithium each, estimated to a value of between $25 to $50. It's important to bear in mind that the currency in question is purely an endgame currency, and is not available for outside purchase like Zen, the game store's currency. Also of note is that dilithium is first earned as an ore that must be refined, with its daily earning rate of approximately 450 dilithium per day according to developer Cryptic.
The initial response was both incredulous laughter and assumptions that the prices were an error. However, a developer for Star Trek Online would later confirm on Twitter that the prices were indeed listed correctly. There has been no other official response from Cryptic at this time.
Our Thoughts
Endgame currency grinds are not a new thing in many MMOs, but even we think that the prices for these item boxes is a bit much. If the intention of the developers was to make a currency sink or to make an endgame currency carry more worth, there are likely better answers than making a seven-figure outfit. We'll see if there are any further developments on this story and see if the devs of Star Trek Online make an adjustment.
Your Thoughts
What do you think about the outfit prices? Do you think they're incredibly high or are they a long-term endgame goal? Tell us your thoughts below.
Sources: Official forums, Twitter
Articles Related to Star Trek Online
Star Trek Online: Agents of Yesterday Available Now
Star Trek Online Prepares for Consoles and the 23rd Century
Star Trek Online Skill Revamp Explained
Related:
End Game
,
News
,
Star Trek Online