A new video has been released showing off the variety of Revelation Online PvP modes, offering players of the upcoming MMO different ways to meet each other in combat.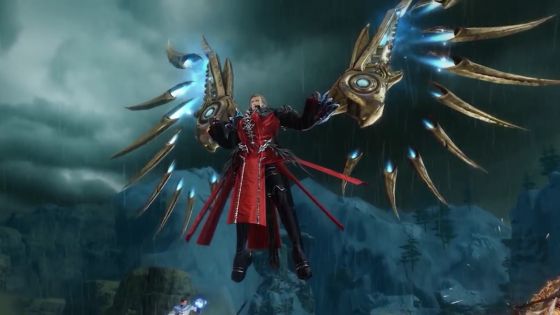 Open world PvP in Revelation Online will begin at level 40, allowing players to attack others above their level. Players can flag themselves in Peace mode or Slaughter mode, with Peace mode-engaged players still able to face attack from those with Slaughter mode engaged unless they shelter in a safe zone. If an opponent refuses to fight back, the aggressor will face penalties such as reduced item durability or currency fines. For those players who want full FFA PvP, there will be an island that imposes no penalties whatsoever.
Other PvP modes include 3v3 or last man standing arenas, several battleground modes with up to 60 players, instanced GvG fights featuring 30v30 or 50v50 battles, and a Siege mode where players must capture territories by winning control of large castles or smaller fortresses.
The video showcasing Revelation Online's PvP can be viewed below, and more information about PvP in the game can be seen here.
Our Thoughts
The variety of PvP modes coming at launch to Revelation Online sound like an excellent assortment. We're not sure whether open world PvP penalties will be stiff enough to discourage griefing or other behaviors, but the game's upcoming closed beta might be able to provide some answers.
Your Thoughts
What PvP mode in Revelation Online interests you the most? Are you concerned about the open world PvP in the game, or are you thrilled by the idea? Tell us what you think below.
Source: Official Site
Articles Related to Revelation Online
Revelation Online Founder's Packs Now Available
Nuanor Revealed in Revelation Online World Trailer
Revelation Online Classes Revealed in New Trailer
Related:
News
,
PvP
,
Revelation Online
,
Video